Steps To Change The Video Encoding
The following steps were written using the DJI Phatom 4 Pro V2. The other DJI drones like the Inspire or Mavic series will have the same or similar steps.
Open the DJI GO 4 app.
Make sure the video icon is selected above the red record button instead of the photo icon.
Tap the camera settings button. The camera settings button is under the red record button and is highlighted with a red circle in the image below.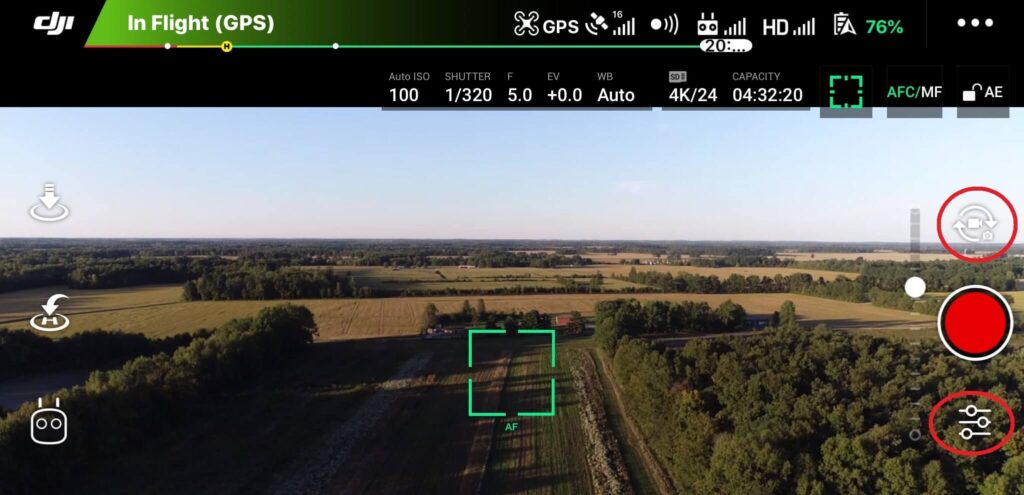 4. The camera settings menu will open. Click the camera icon in the middle.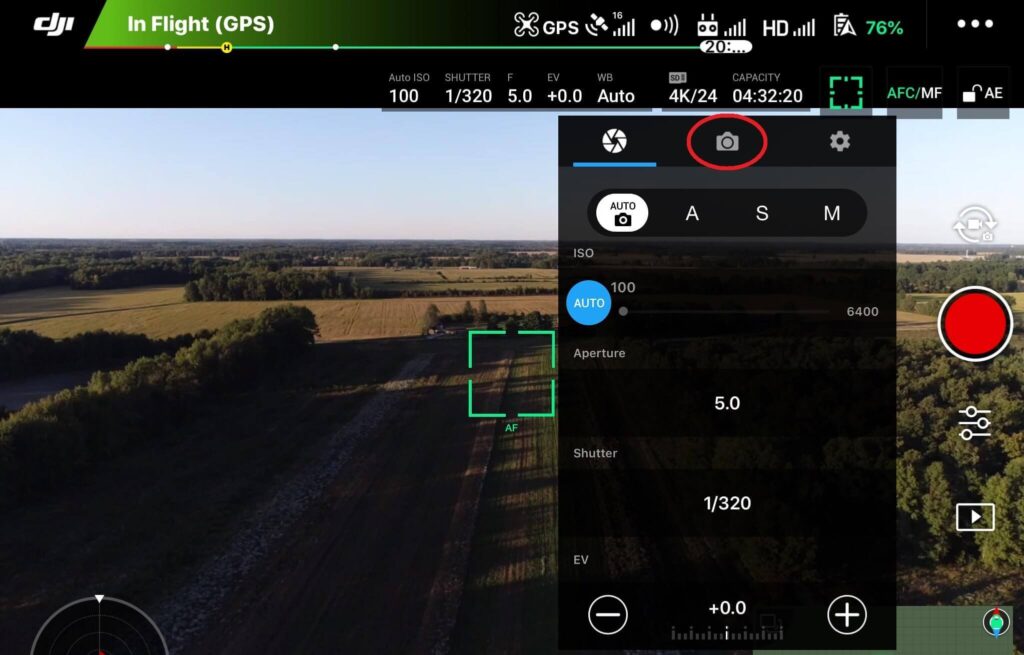 5. Tap Camera Video Coding.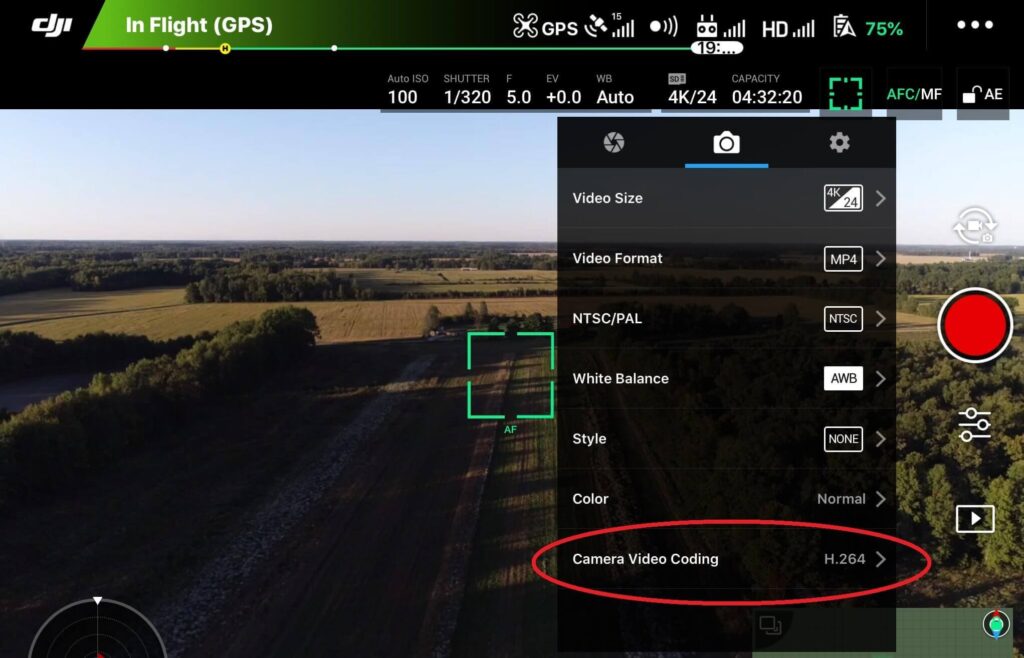 6. Select H.264 or H.265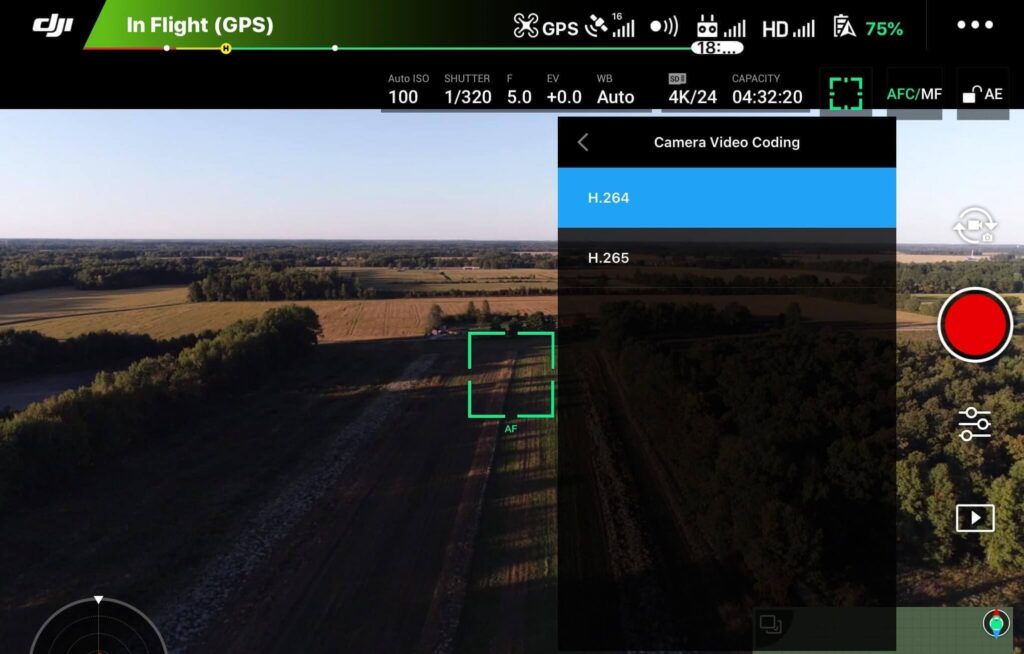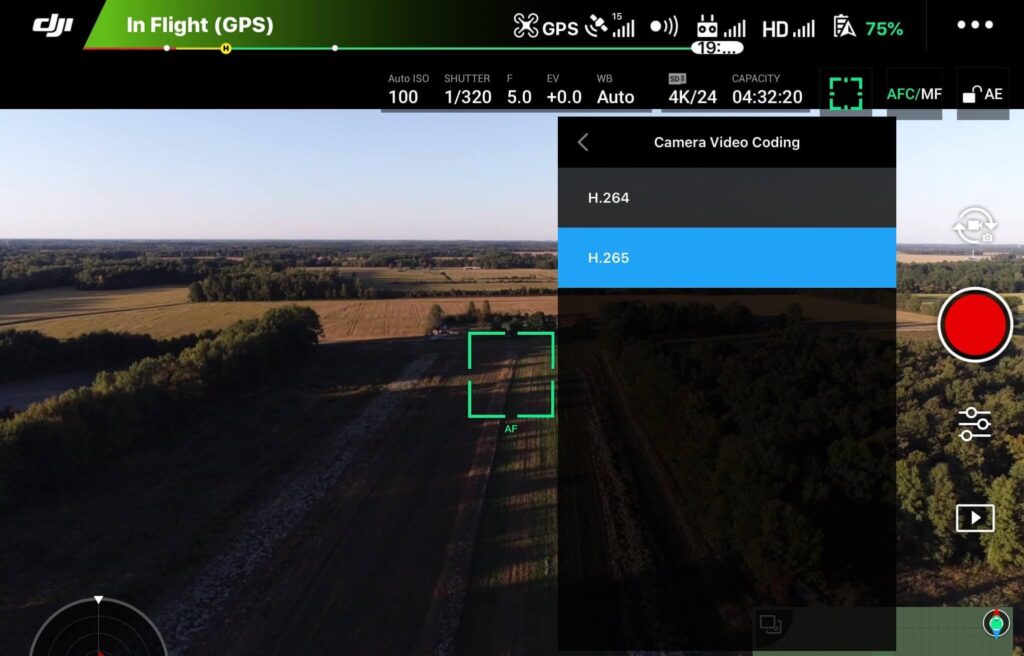 Check out this post on which video format (MOV or MP4) is best for you and how to change it: DJI Drones – How To Change Video Format (MOV or MP4)