This page contains affiliate links to Amazon. As an Amazon Associate I earn from qualifying purchases.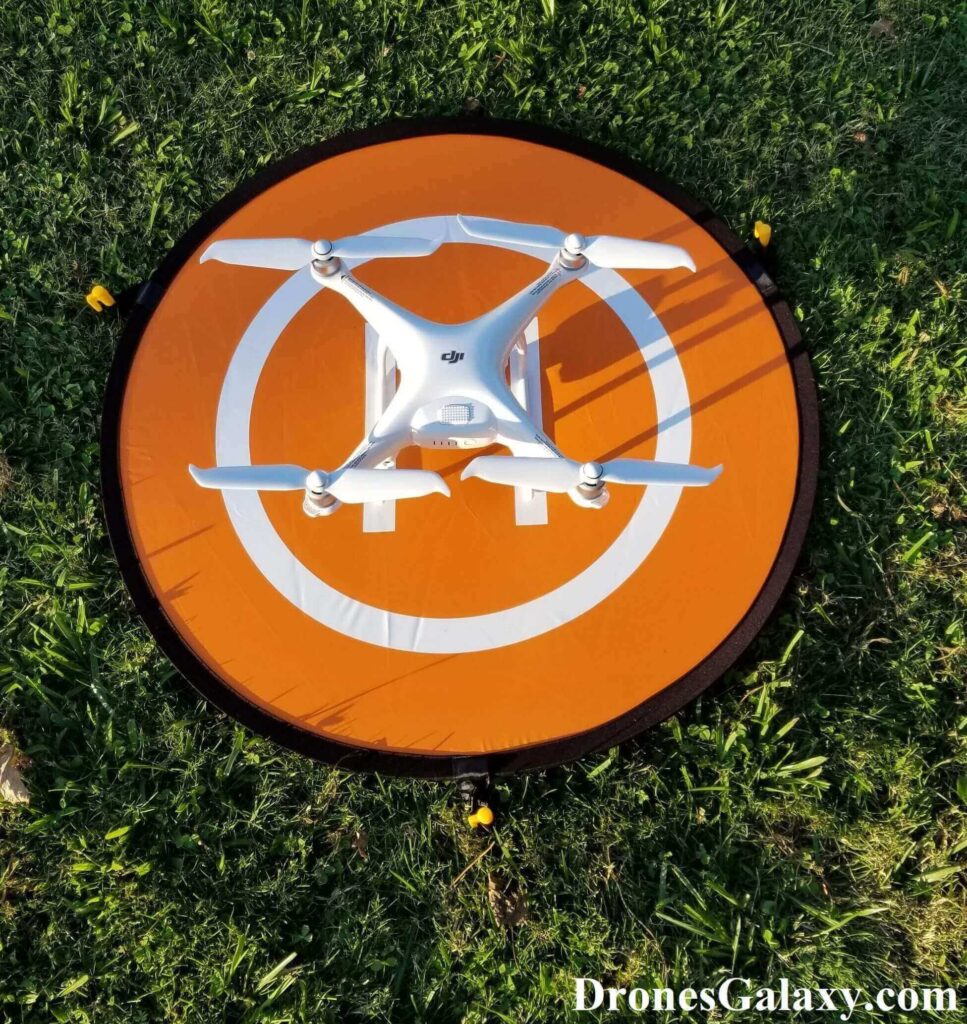 This is a review of the 30″ KINBON drone landing pad. A landing pad can be a small investment to help keep your drone safe from damage during take off and landing.
When taking off or landing your drone, it can be common for dirt and debris to fly up and possibly scratch the camera or get inside the parts and cause damage that can effect the flight. Also, leaves or twigs can fly up and damage the propellers.
It is also common for grass to be tall enough to touch a drone camera that is placed on a lawn. This is common for the DJI Phantom 4 Pro that has a camera that hangs low and needs to rotate around during gimbal calibration. The grass can touch the camera and smear the lens.
Material, Quality, And Colors
The landing pad is made of waterproof nylon material. It has a overall high quality feel to it. I do not expect it to become damaged easily or wear out quickly.
It has a blue side and an orange side. This is usually what color your prefer to use or which color is facing up when you just throw the pad down. Sometimes a certain color will be more useful because it will stand out more depending on your surroundings.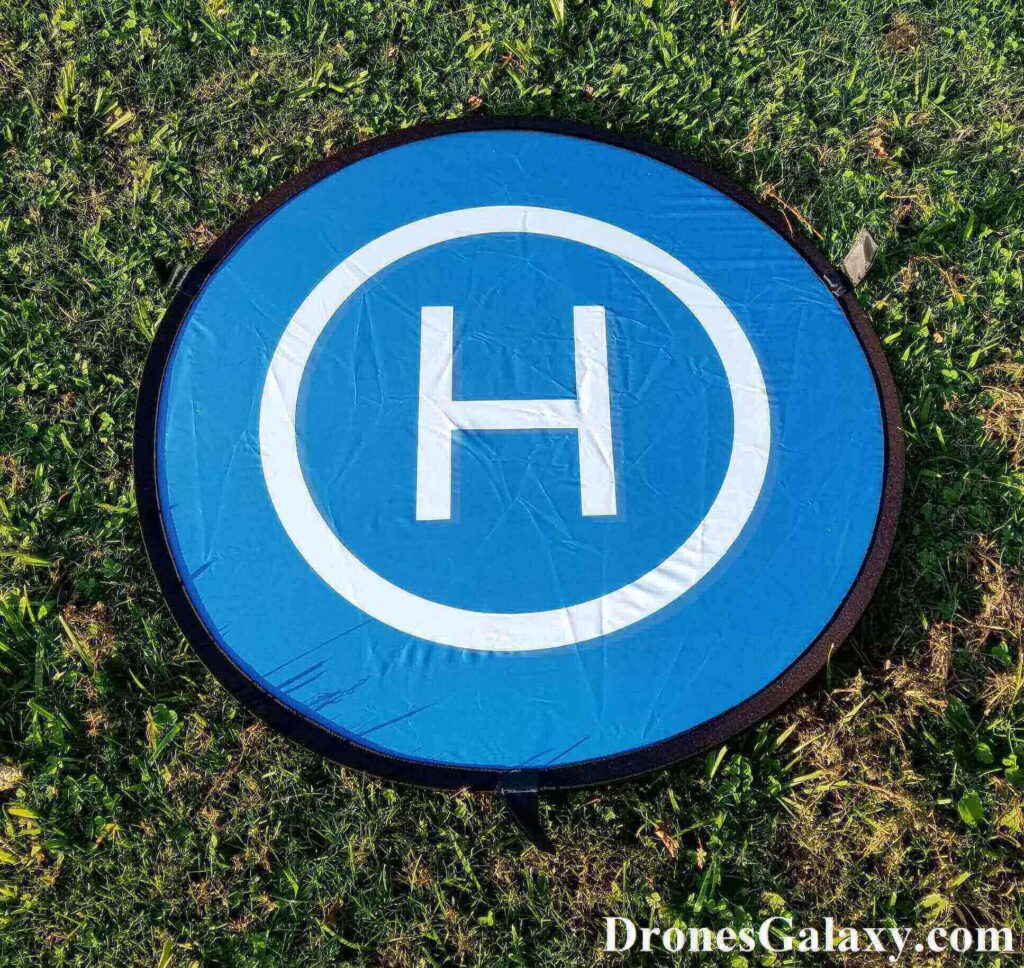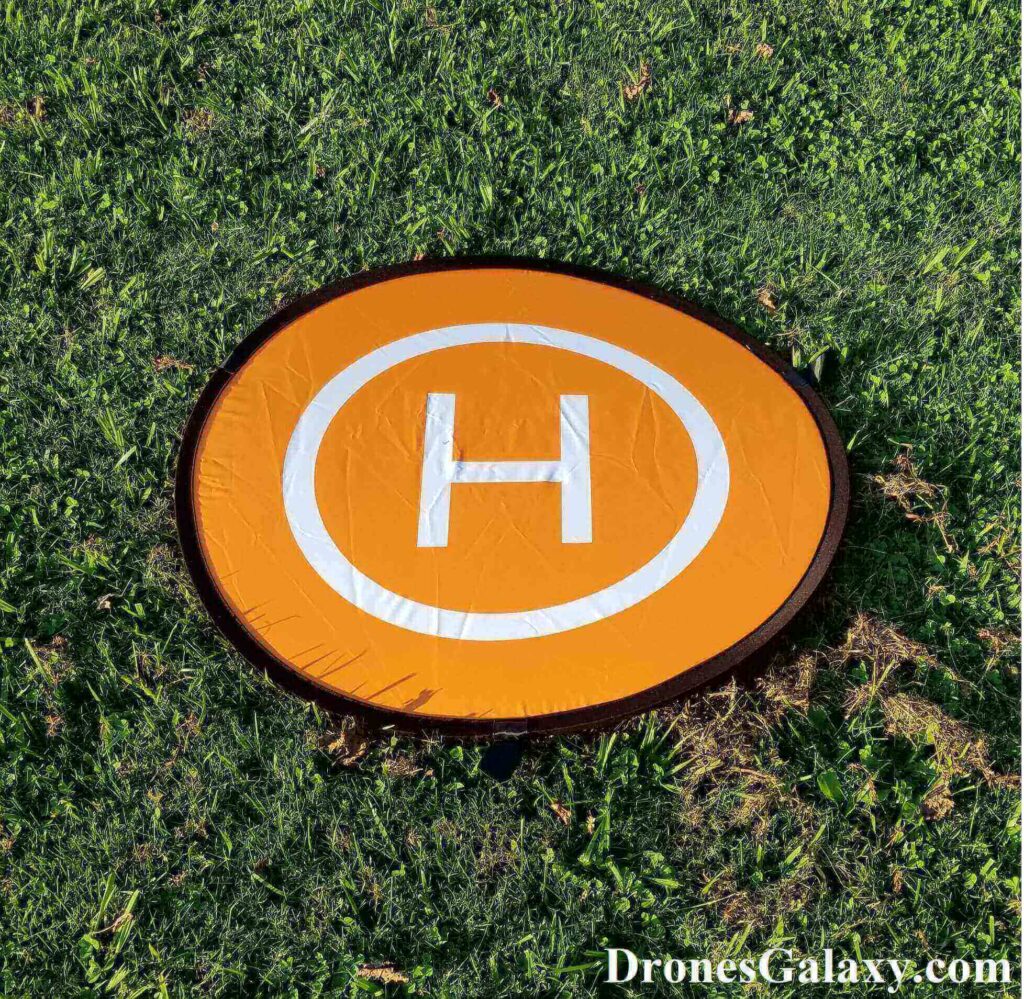 Open Size
The landing pad is 30″ in diamater when open. When opening the folded landing pad it quickly springs out to the full size so be careful not to hit yourself in the face. This size is large enough for almost any drone that you would buy. The DJI Phantom 4 Pro V2 fits on the landing pad with extra space.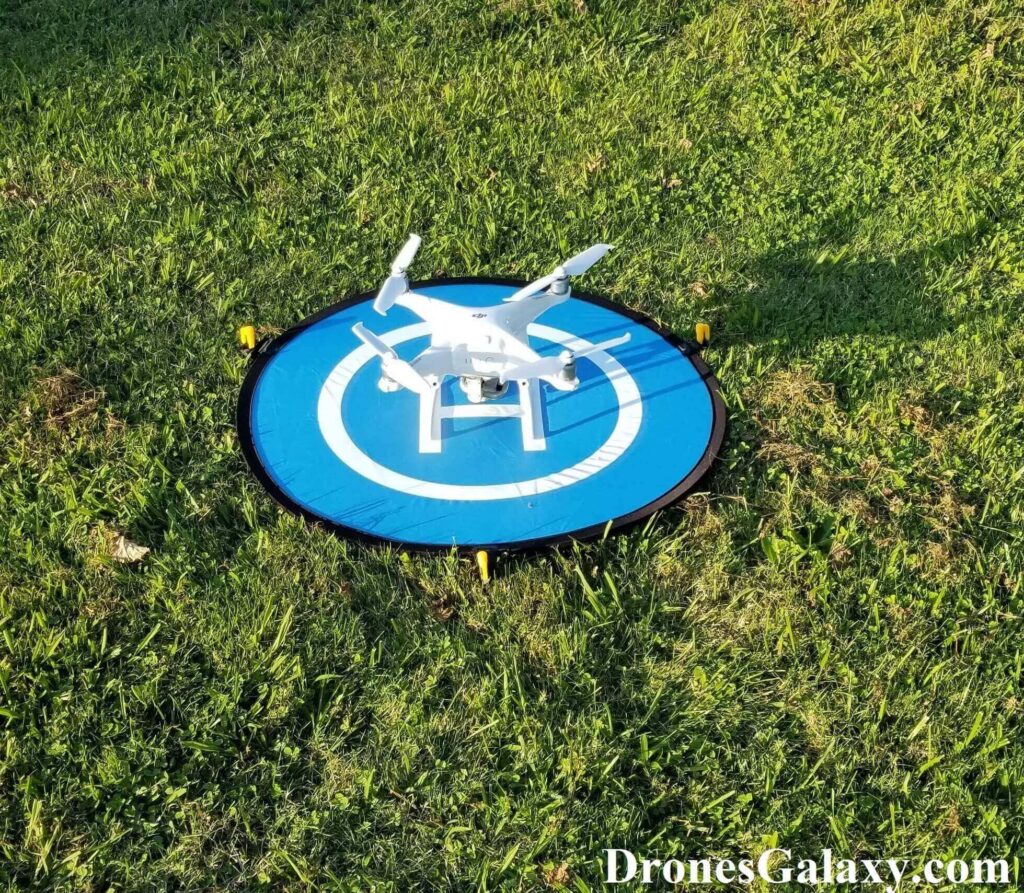 Folded Size
The landing pad is approximately 11″ in diameter when folded for transporting or storage. Folding the landing pad to its smaller size is awkward until you get the motion down. I grab it with a hand on each side and start twisting my hands in different directions and start bringing my hands inward until the pad become a smaller circle. This video details a more exact way of folding it. After practicing a few time it is easier than tying a tie.
Included With The Landing Pad
The landing pad comes with a carrying bag, three plastic stakes to secure the pad to the ground, and optional reflective plates to place on the pad.
1. A zipper carrying bag with a strap.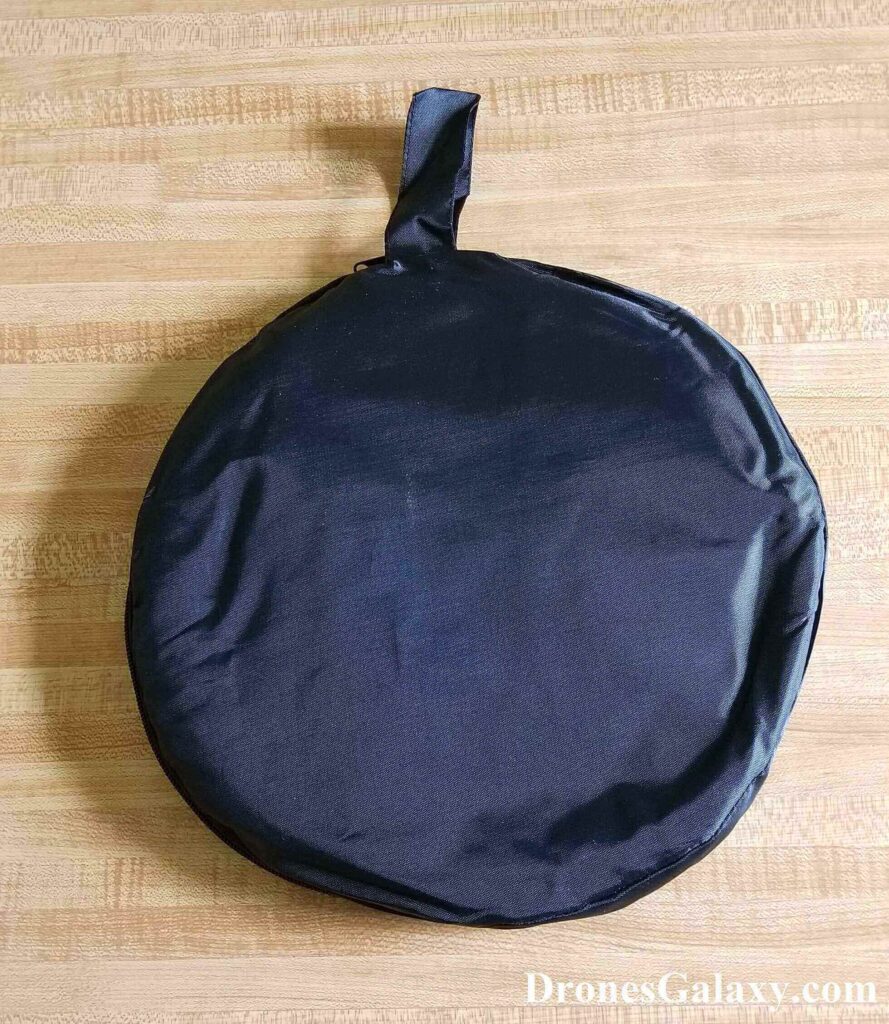 2. Three plastic stakes to secure the pad to the ground.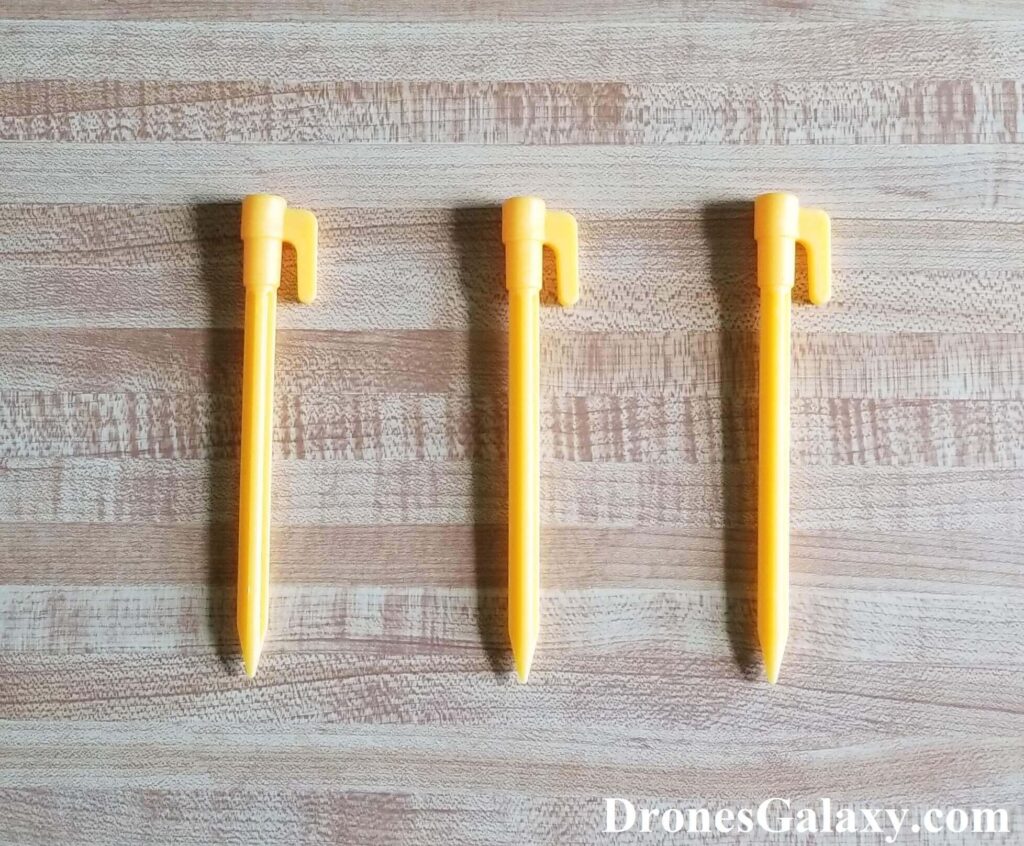 3. Reflective strips to place on the pad. This is optional for landing during dark lighting. The reflective plates are on the red strip shown on the image below. They can be peeled off of the pad and placed on the landing pad in any position you want.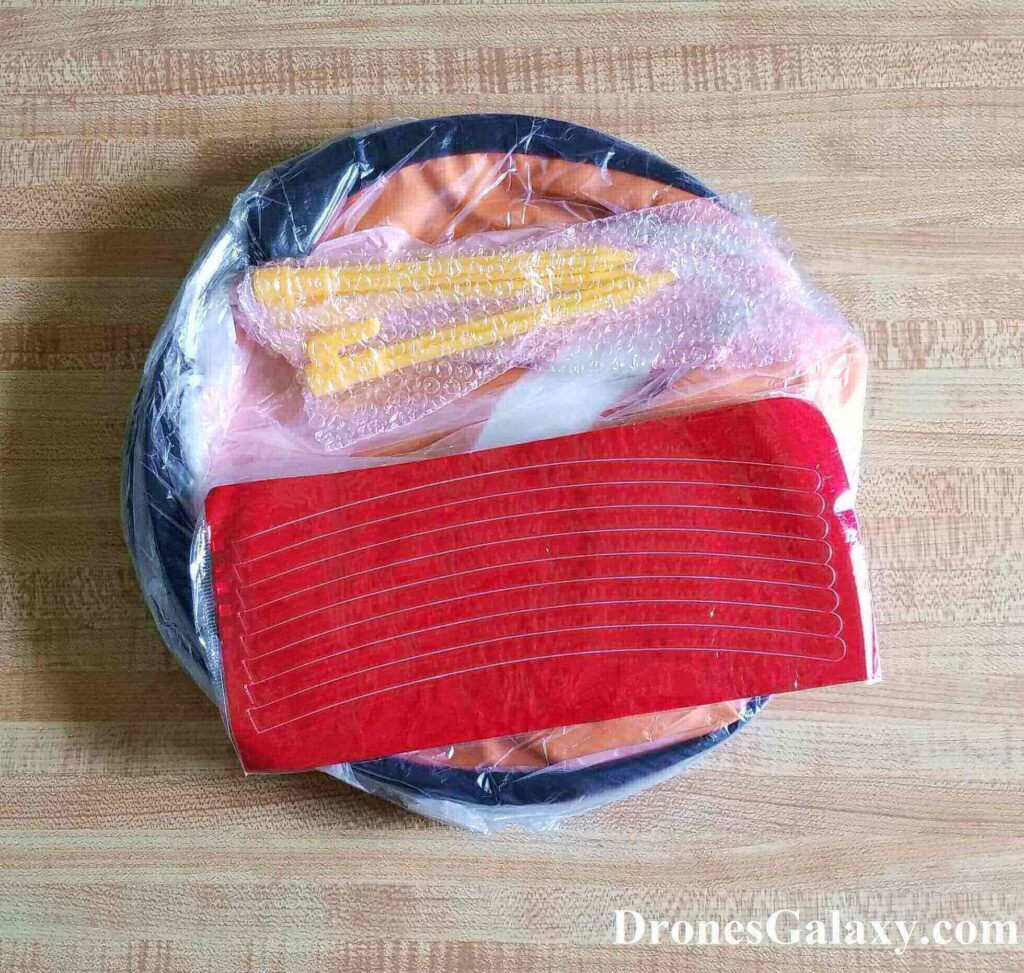 Conclusion
This KINBON drone landing pad is a nice quality landing pad. It generally cost around $15. If you have purchased a drone, it is a good idea to also spend the money on this landing pad or a similar one to protect your purchase.
Check current price on Amazon.com.
Here is another article you may be interested in: Six Simple Accessories To Improve Aerial Photo/Video Flights