This page contains affiliate links to Amazon. As an Amazon Associate I earn from qualifying purchases.
DJI series drones like the Inspire, Phantom, or Mavic have an option in the DJI GO app called Image Size for aerial photos. The Image Size option is often confused for being related to the file size of the photos, but the option is actually for the aspect ratio of the photos.
The aspect ratio of an image is a way of expressing the proportional relationship of width and height. The aspect ratio is displayed in a ratio of width:height.
The available aspect ratios for DJI drones are:
4:3
16:9
3:2 This is not available for all DJI drones.
Steps To Change Image Size (Aspect Ratio)
The following steps were written using the DJI Phantom 4 Pro V2. The other DJI drones like the Inspire or Mavic series will have the same or similar steps.
Open the DJI GO 4 app.

If needed switch to photo mode. If the icon above the shutter button is a video camera, then click the icon. When in photo mode the icon will be a photo camera instead of a video camera.

Tap the camera settings button under the shutter button.

It is highlighted with a red circle in the image below.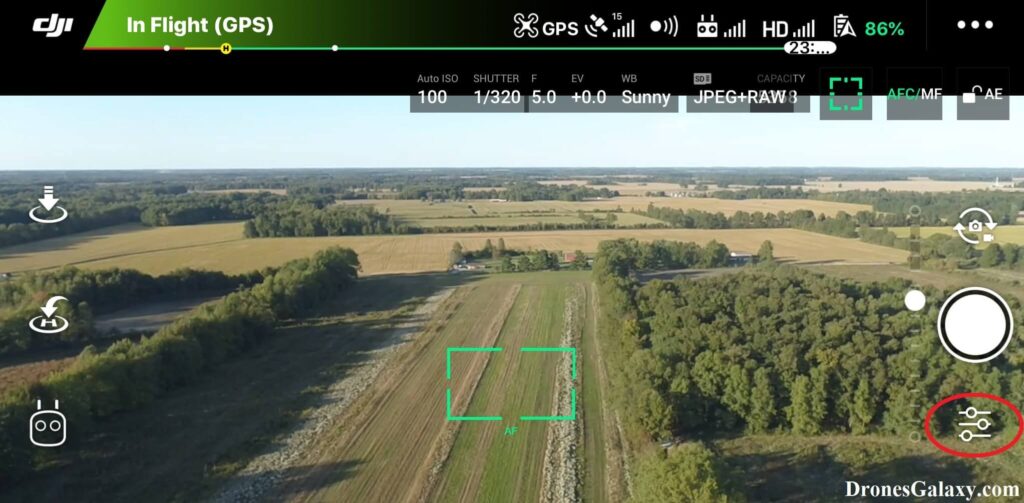 4. The camera settings menu will open. Click the camera icon in the middle.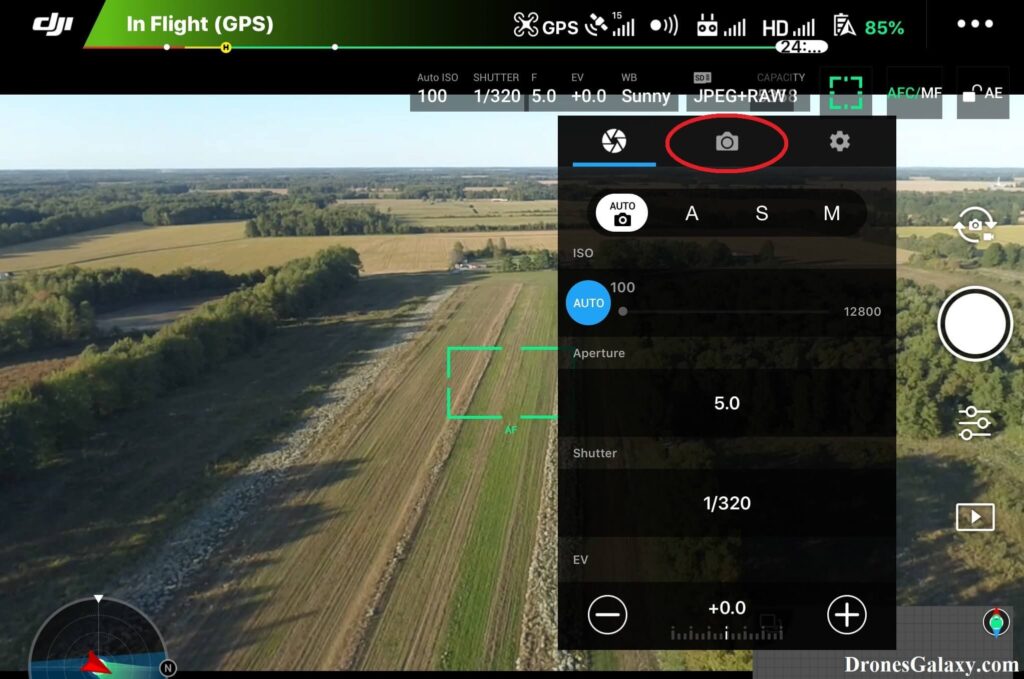 5. Tap Image Size.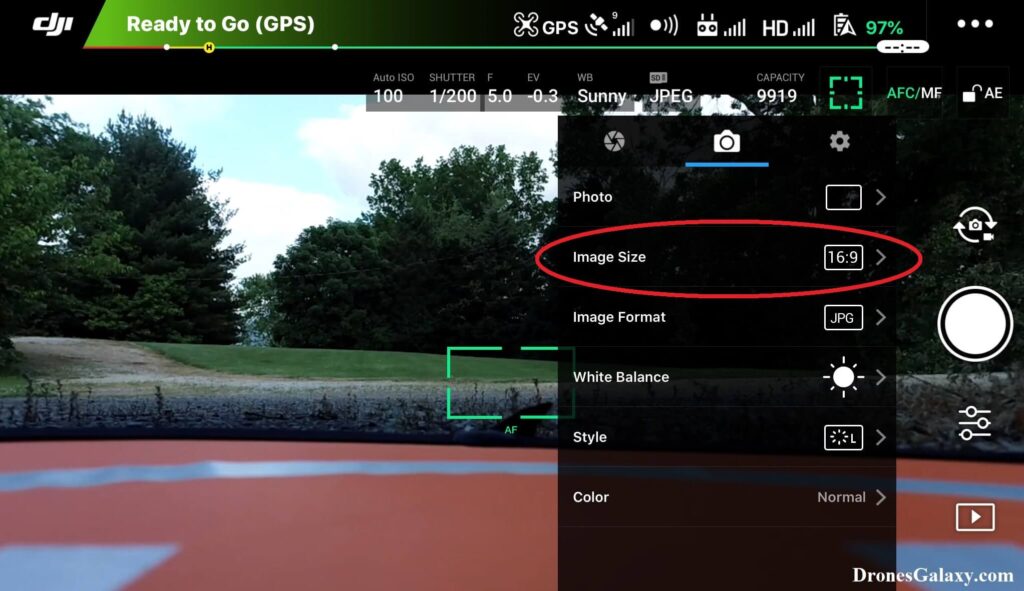 6. Select the image size for photos. The below images show the options of 4:3, 16:9, and 3:2 being selected.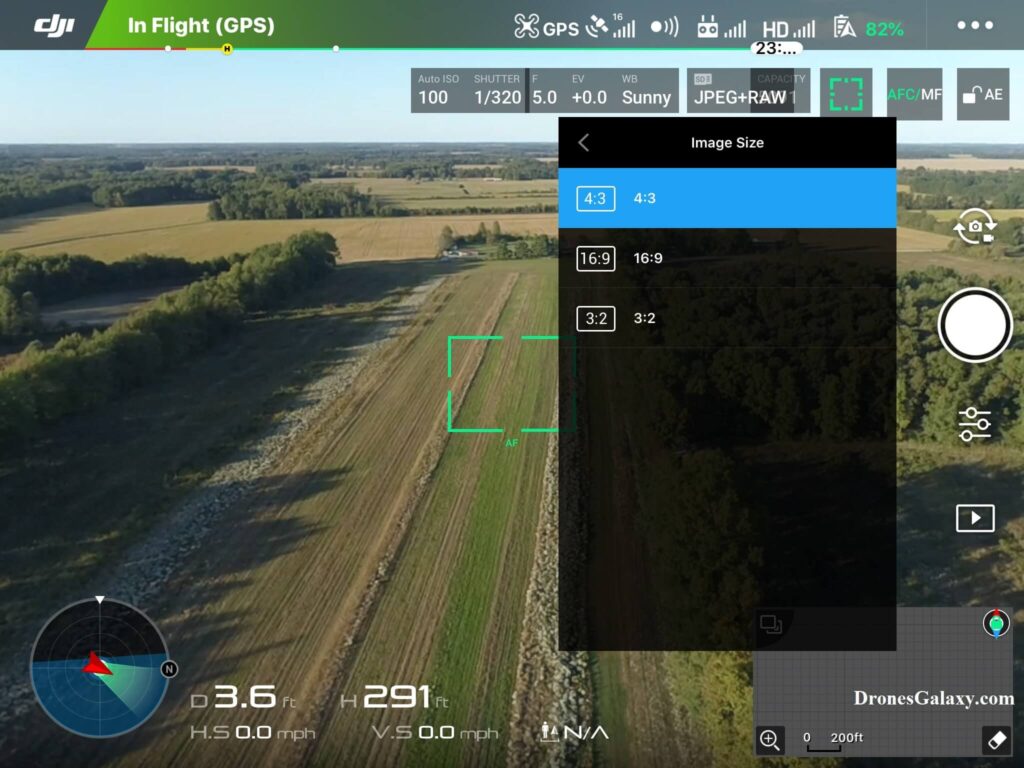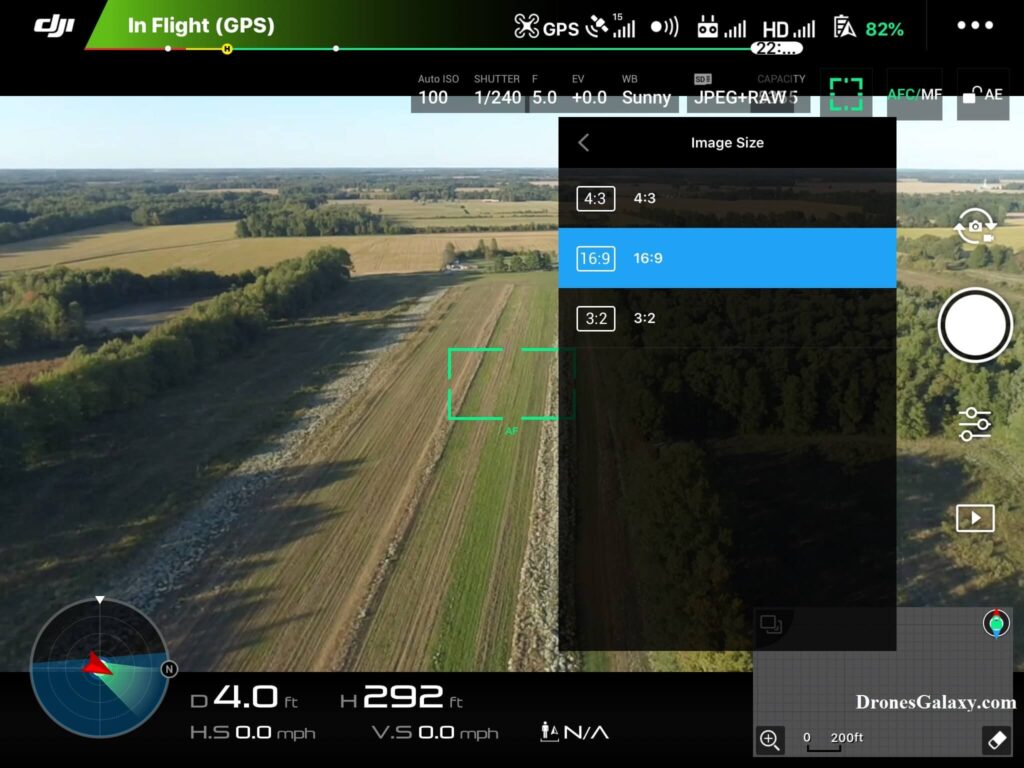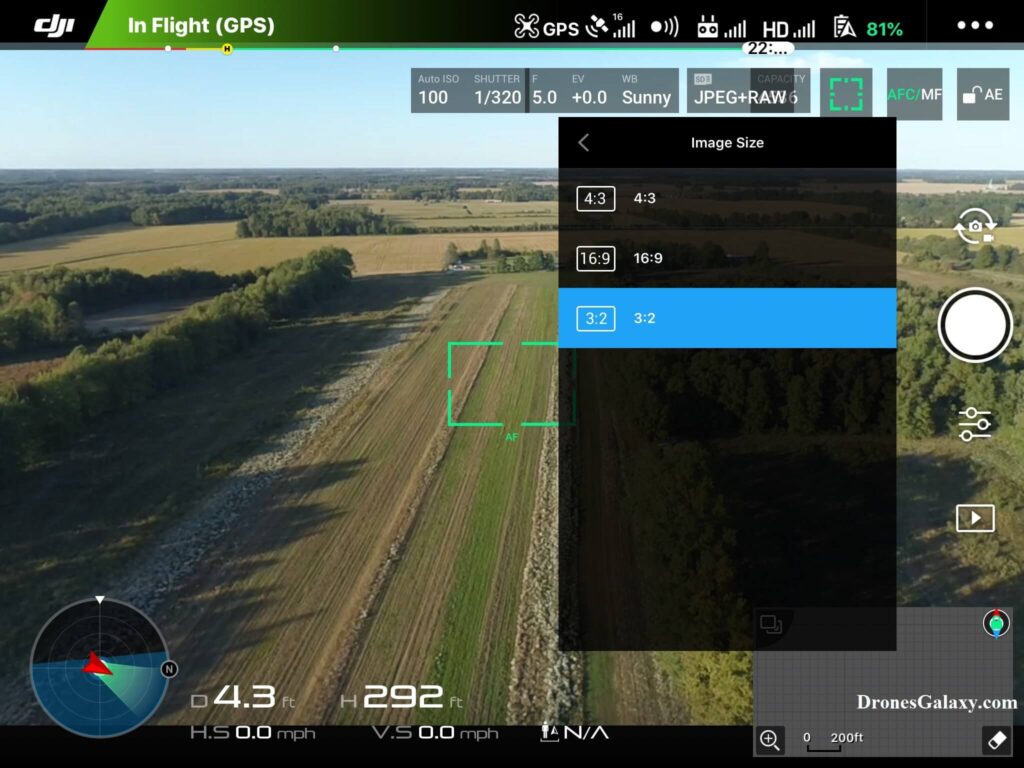 Conclusion
The above instructions can be used to change the image format of photos taken by DJI drones. DJI drones can save photos in image aspect ratios of 4:3, 16:9, or 3:2.
---
Here are some more articles you may be interested in:
Review Of KINBON Drone Landing Pad
Review Of Smatree Phantom 4 Battery Charging Hub
Six Simple Accessories To Improve Aerial Photo/Video Flights