This page contains affiliate links to Amazon. As an Amazon Associate I earn from qualifying purchases.
Sometimes having extra tools for a job just makes the work easier and can improve the final product. Drone flights to capture aerial photography or videos are no different. Having some extra tools can make the drone flying experience better, avoid damaging the drone, or may improve the outcome of the photos or videos. This post will cover six simple extra accessories for drone flights and most of them are inexpensive.
1. Large Capacity SD Card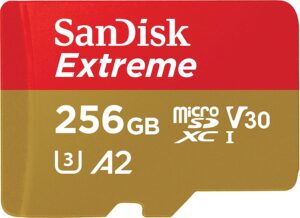 It is common for camera drones to come with an SD card. Some professional aerial photography drones like the Phantom 4 Pro and the Autel EVO 2 come with a 32GB SD card. However, when filming 4K videos or taking RAW photos the SD card can fill up quickly and may need to be formatted onsite to make room for more videos and photos. If you own a DJI series drone, check out our article on how to format an SD card in the drone.
Having a larger SD card will make running out of space happen less often. SD cards can be found in sizes of 64GB, 128GB, 256GB, and 512GB.
2. Landing Pad
While taking off or landing your drone, debris will fly up and could scratch the camera or get inside the drone. In some places the grass may be too high to place the drone on the ground for launch. These are reasons that purchasing a landing pad is a good idea.
I own the 30″ KINBON drone landing pad and I have been happy with the quality of this landing pad. Check out our full review.
Check current price on Amazon.
3. Retractable USB Cable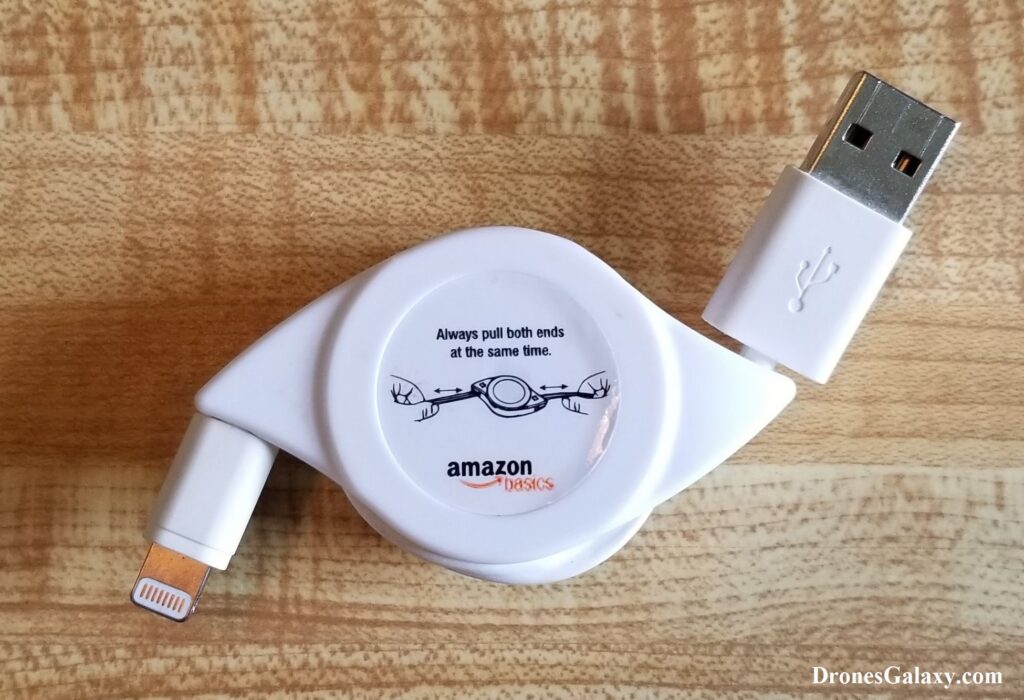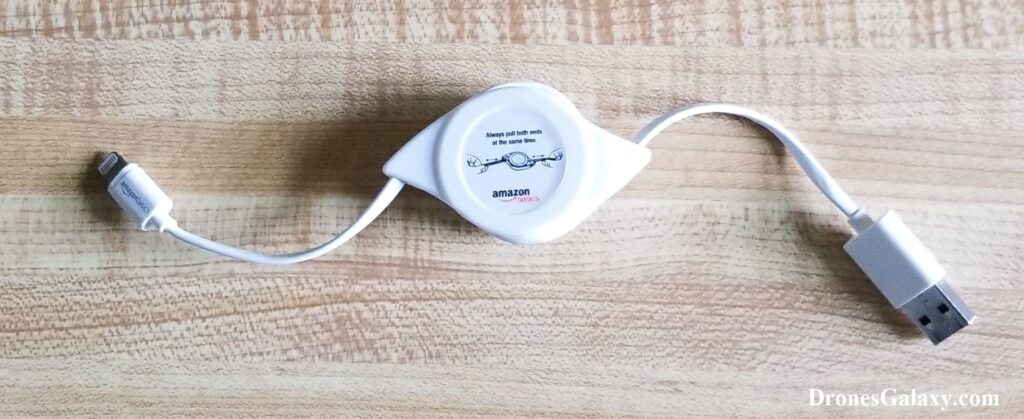 Using a retractable USB cable to connect the transmitter to your tablet or phone can be better than using a regular cable because the length of the cable can be adjusted to a length that you like where the cable will not be dangling in the way. It is also more convenient when putting it away in your drone bag than a full length cable.
4. Phone/Tablet Sun Hood Cover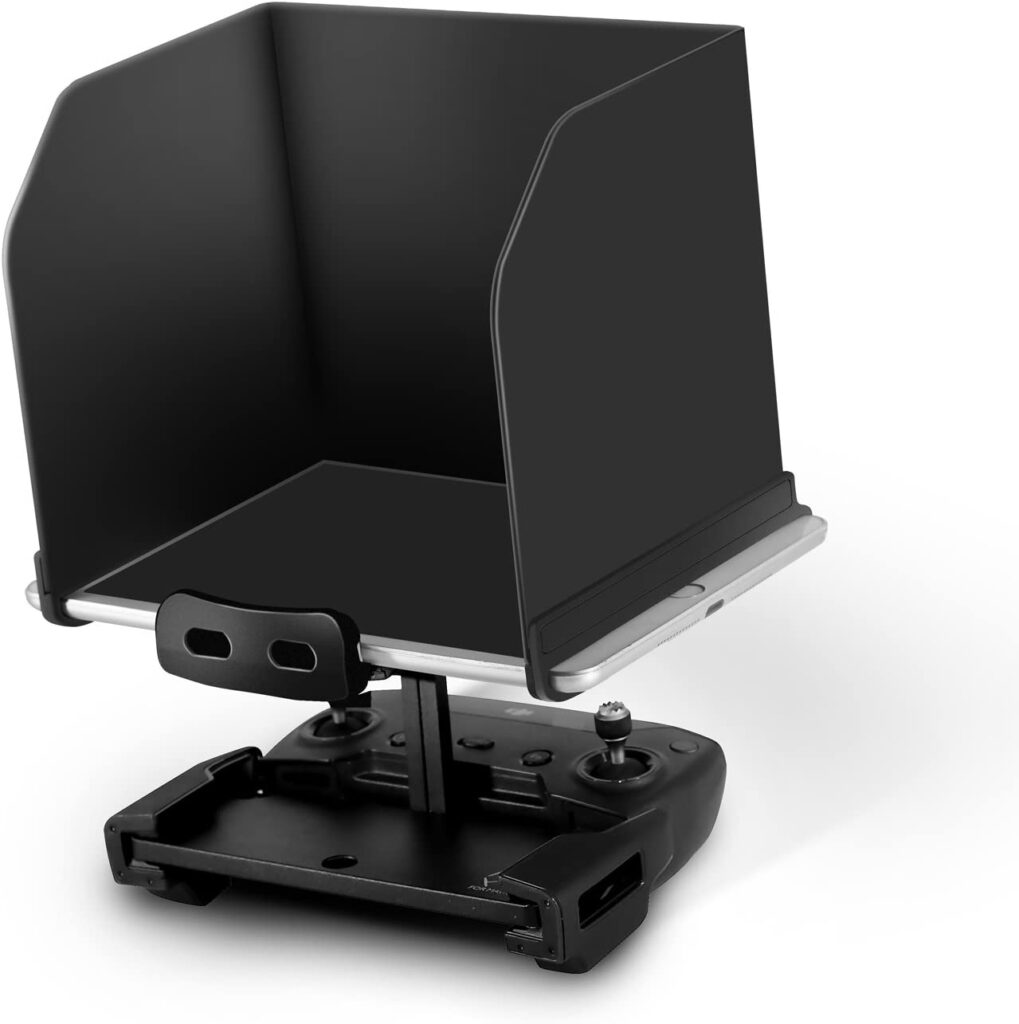 A Sunshade/Sun Hood cover for tablets and smartphones can help prevent the glare from sunlight effecting your view. On hot days it can also reduce the chances of your phone or tablet overheating in the heat and sunlight.
5. Lanyard/Neck Strap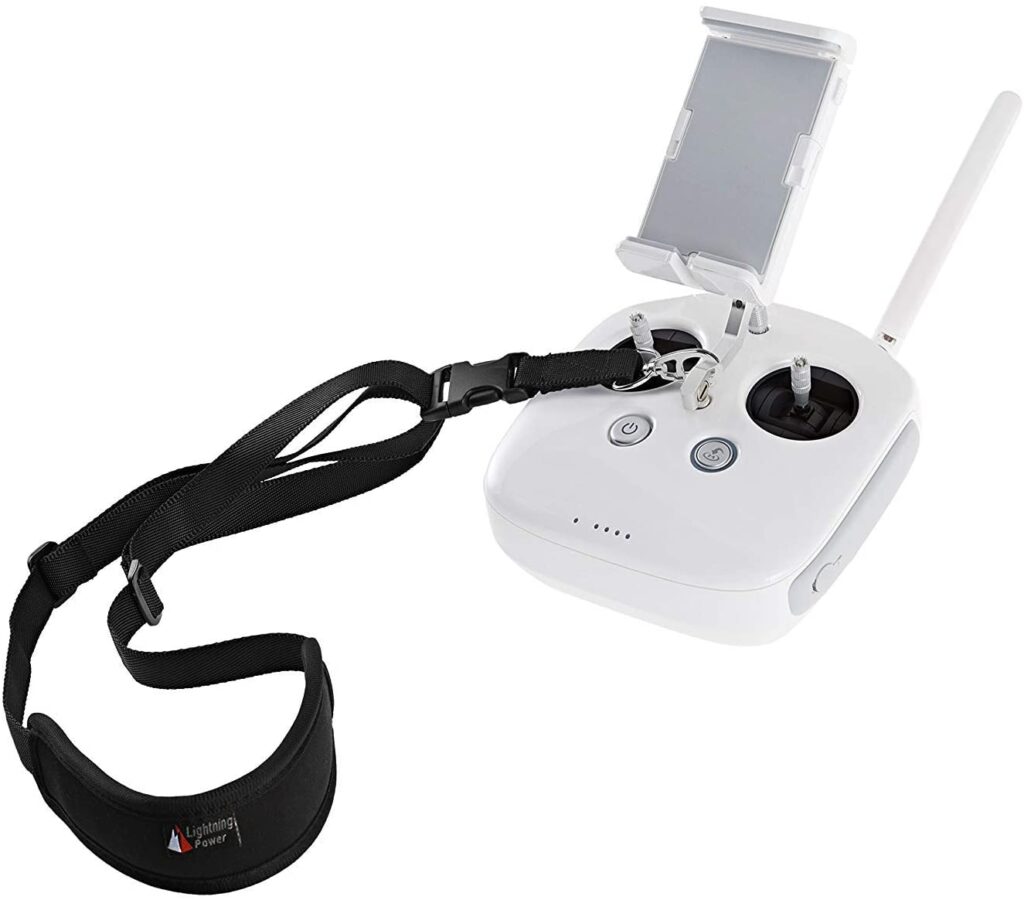 Many drone controllers have a hook that a lanyard/neck strap can connect to. This is helpful because sometimes while flying or preparing to fly you need to take one or both hands off of the controller and with a neck strap the controller can hang until you are ready to grab it again.
This is an accessory that will usually be compatible with any controller that has a neck strap hook. My FrSky Taranis Q X7 transmitter came with a lanyard that I use with my DJI Phantom transmitter.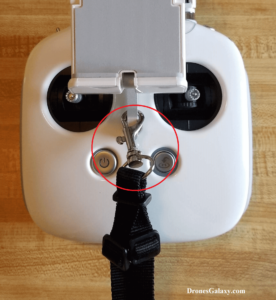 Another option to the basic neck strap is a shoulder strap. The below shoulder strap attaches at both shoulders and across the chest to provide a more comfortable feel without pressure on the back of the neck.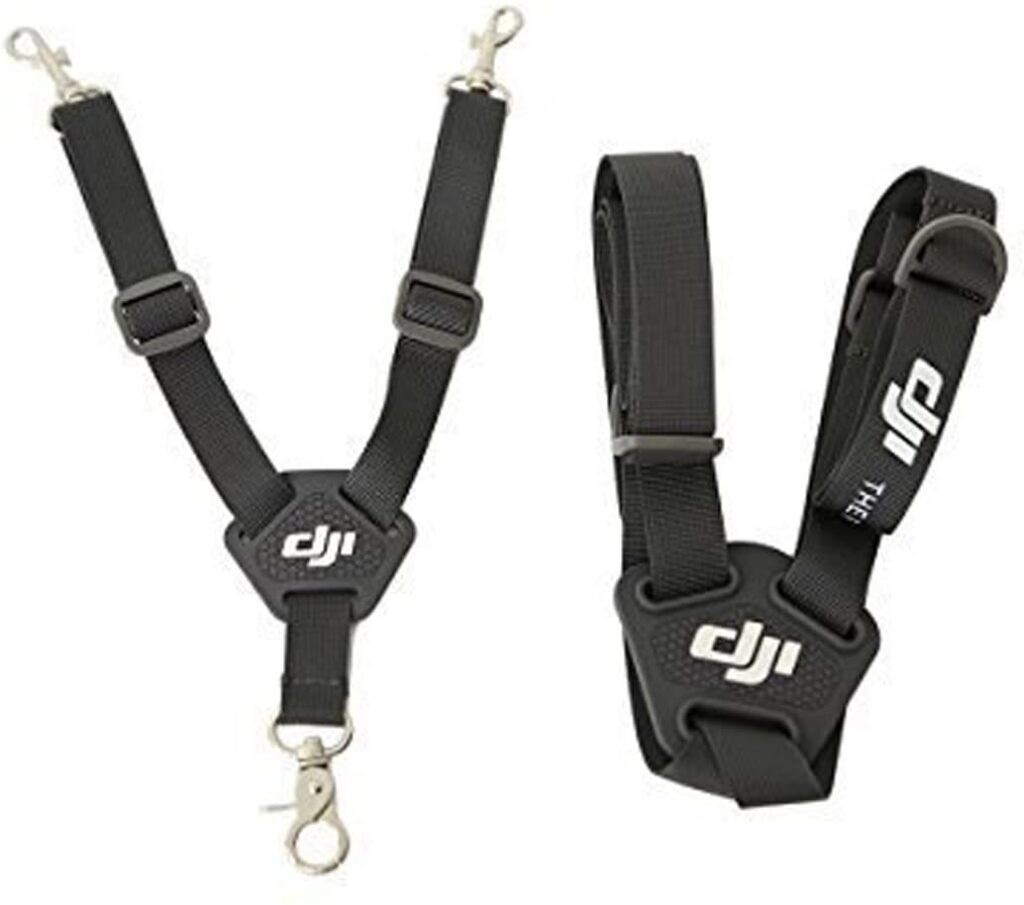 Check price on Amazon.com.
6. Extra Batteries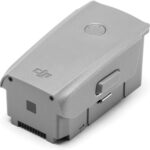 Depending on what type of drone you have this is the one accessory on this list that can be expensive. However, it is probably the best accessory to buy. Having one or two spare batteries available when you take a road trip to fly can be very helpful. If you are at a location it is common for one flight to not feel like enough to get all of the pictures and videos that you would like. Having a spare battery allows you to not feel rushed to get the various types of videos and photos you are interested in. Also, if you have one or two spare batteries and are happy with the videos and photos you have captured at your location then you can find another nearby location to fly at.
Check price for DJI Phantom 4 spare battery on Amazon.com.
Check price for DJI Mavic Air 2 spare battery on Amazon.com.
Check price for Autel EVOII spare battery on Amazon.com.
If you already have multiple DJI Phantom 4 batteries then you may be interested in this review: Review Of Smatree Phantom 4 Battery Charging Hub
---
Here are some more articles you may be interested in:
Review Of Holy Stone HS210 Mini Drone
Review Of Aomola (LBLA) S5 FPV Drone