This page contains affiliate links to Amazon. As an Amazon Associate I earn from qualifying purchases.
If you own a DJI drone like the Phantom or Mavic then you have probably experimented with the camera settings for the video and photo options. If you are unhappy with your current changes for the camera settings and do not remember the default settings then there is an option to reset the camera settings.
Choosing the reset camera settings option will reset the settings for both video and photo.
Below are what a few of the settings will be changed back to:
Image Format: JPG
Image Size: 4:3
Video Format: MOV
White Balance: Auto (AWB)
Style: NONE
Color: Normal
Steps To Reset Camera Settings
The following steps were written using the DJI Phantom 4 Pro V2. The other DJI drones like the Inspire or Mavic series will have the same or similar steps.
Open the DJI GO 4 app.
Tap the settings button under the shutter button.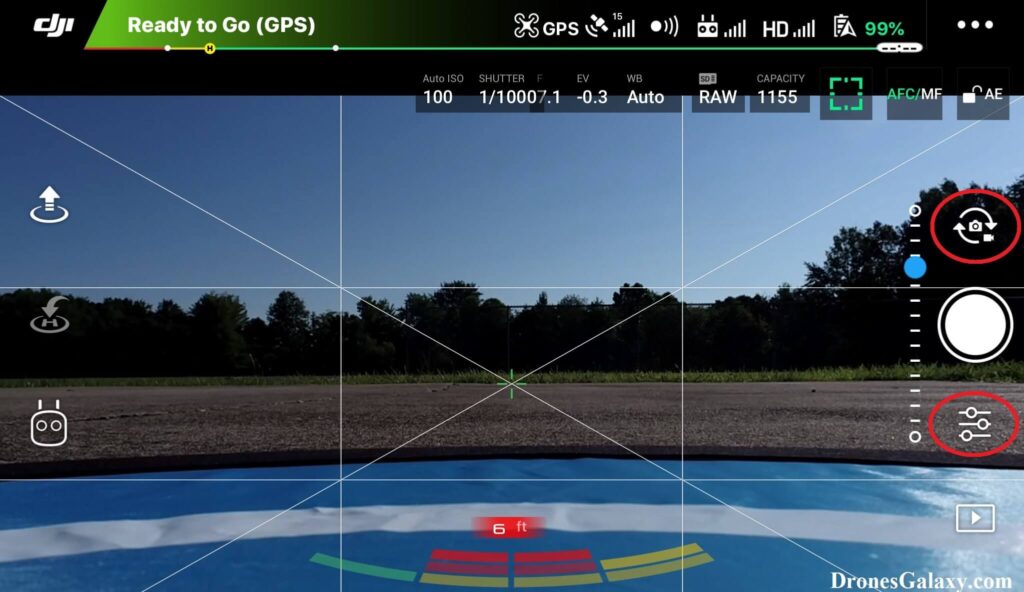 3. The camera settings menu will open. Click the cog wheel icon on the right.

4. Scroll to the bottom of this menu.
5. Click Reset Camera Settings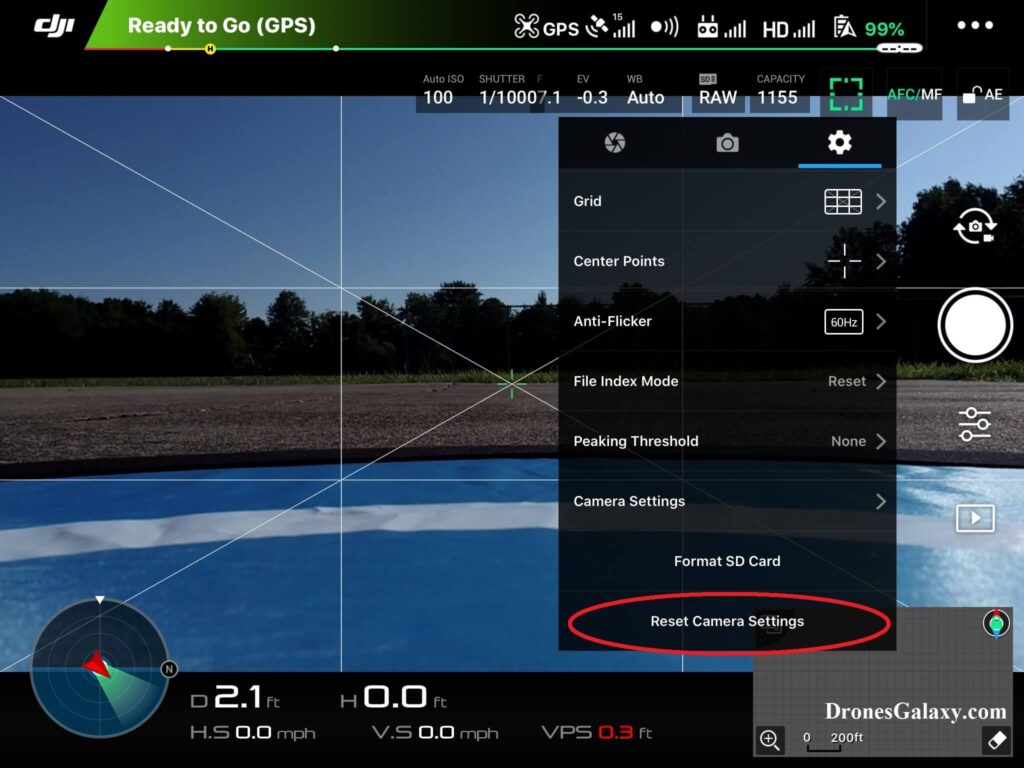 6. A confirmation menu will be displayed. Click OK, if you are sure you want to reset the camera settings.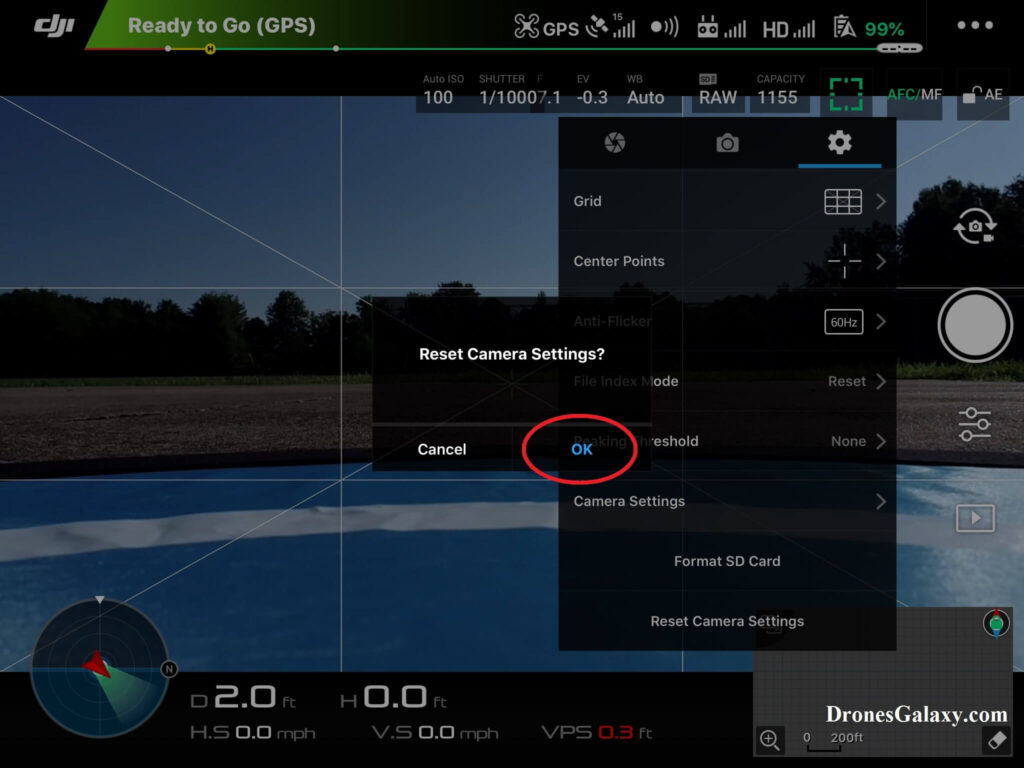 Conclusion
The above steps can be used to reset a DJI drone's photo and video settings back to the default settings.
---
Here are some other articles you may be interested in:
Review Of Smatree Phantom 4 Battery Charging Hub
DJI Drones – How To Update File Index Mode – Continuous VS Reset