This page contains affiliate links to Amazon. As an Amazon Associate I earn from qualifying purchases.
The DJI series drones such as the Phantom series and Mavic series have the option to take multiple photos at a time. This is called multiple mode or burst mode. This can be helpful when taking photographs of moving objects like a train or running animals.
Steps To Take Multiple Photos
The following steps were written using the DJI Phantom 4 Pro V2. The other DJI drones like the Inspire or Mavic Series will have the same or very similar steps.
Open the DJI GO 4 app.
If needed switch to photo mode. If the icon above the shutter button is a video camera, then click the icon. When in photo mode the icon will be a photo camera instead of a video camera.
Tap the settings button under the shutter button.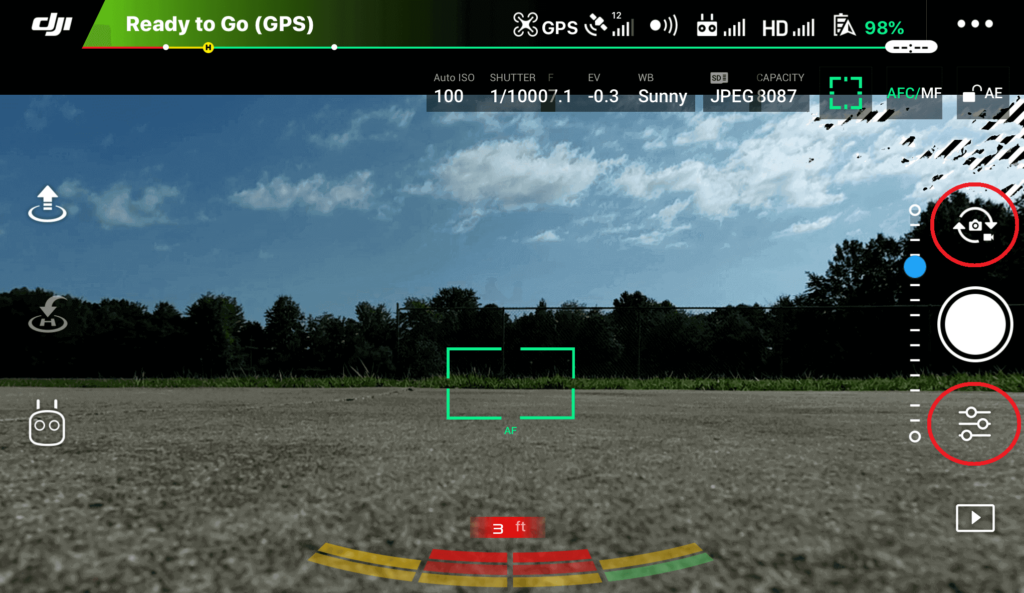 4. The camera settings menu will open. Click the camera icon in the middle.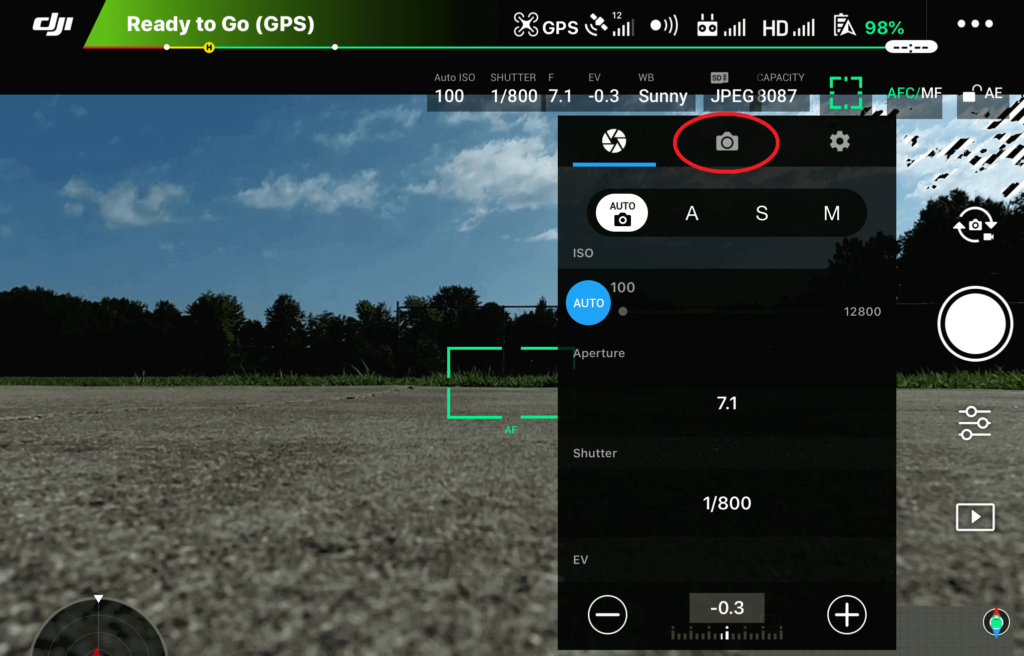 5. Tap the Photo button.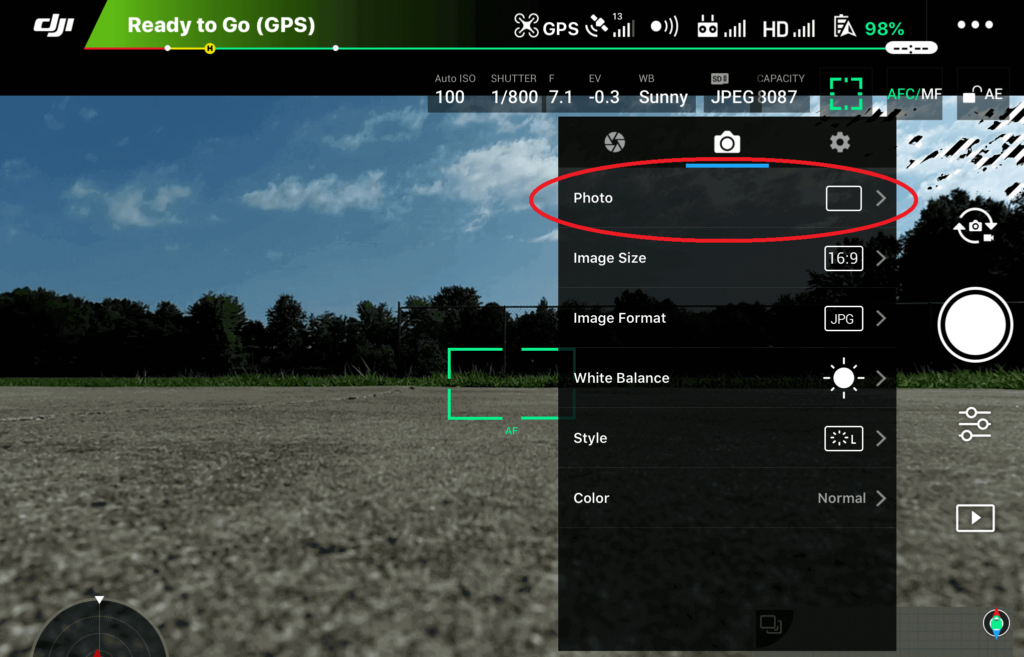 6. Tap the Multiple button.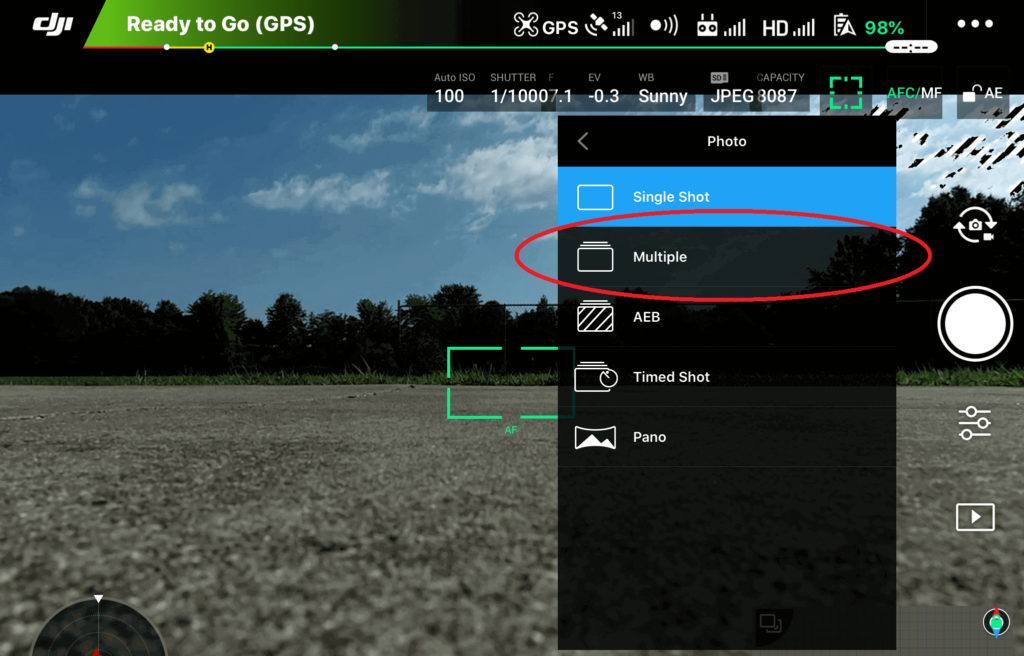 7. Tap the number of photos that you would like to be taken with each click. The options are 3, 5, 7, 10, 14. The shoot button will now show the number of photos that was selected.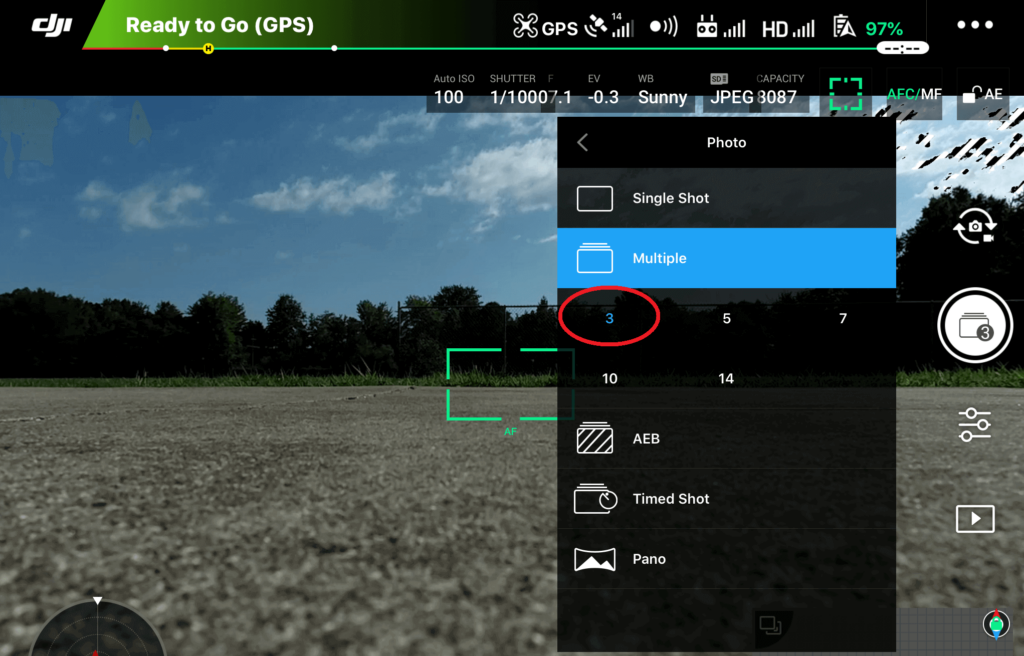 8. Click anywhere on the main screen to remove the camera settings menu. The shoot button will continue to display the number of photos that was selected.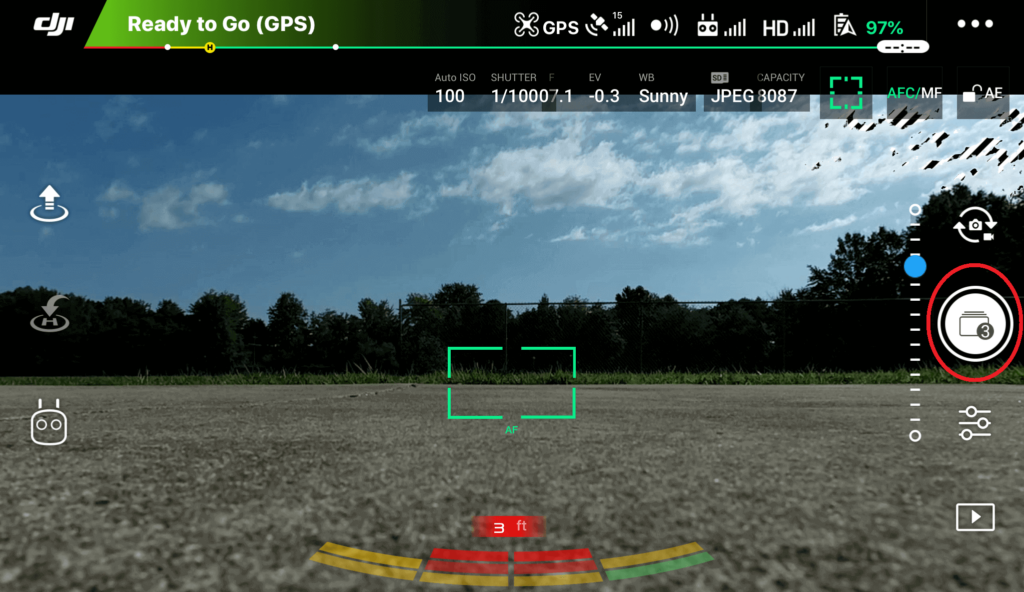 In this example, after clicking the shutter button, three photos will now be taken quickly in a sequence.
You may also be interested in this article: DJI Drones – How To Take Timed Shots
---
Here are some more articles you may be interested in:
Review Of KINBON Drone Landing Pad
Review Of Smatree Phantom 4 Battery Charging Hub
Six Simple Accessories To Improve Aerial Photo/Video Flights