This page contains affiliate links to Amazon. As an Amazon Associate I earn from qualifying purchases.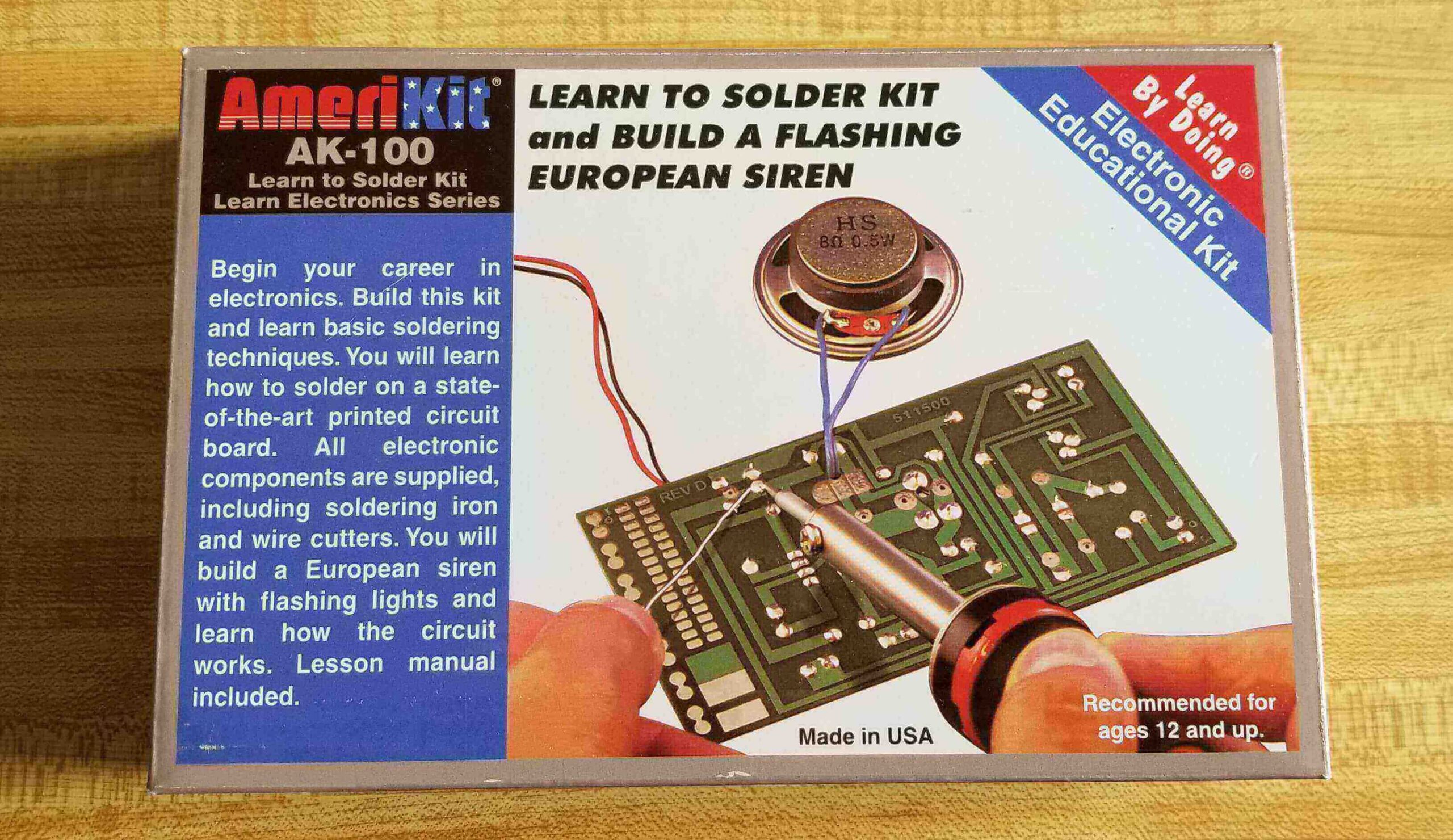 If you are like me, when you found out there is a community of people that build quadcopters (drones) you became very excited at the idea of building your own drone. If you are also like me, then you became nervous when you found out that to build a quadcopter you would need to solder the electronic components. I had never soldered before and the thought of putting in a lot of time researching the parts and then spending money on the parts only to mess up the project by my inability to solder made me very nervous.
While researching how to solder I found the AmeriKit AK-100 Learn to Solder Kit. This is a helpful product to gain knowledge and skills to solder by soldering electronic components to a circuit board to create a European siren. This article will provide a full review of this product.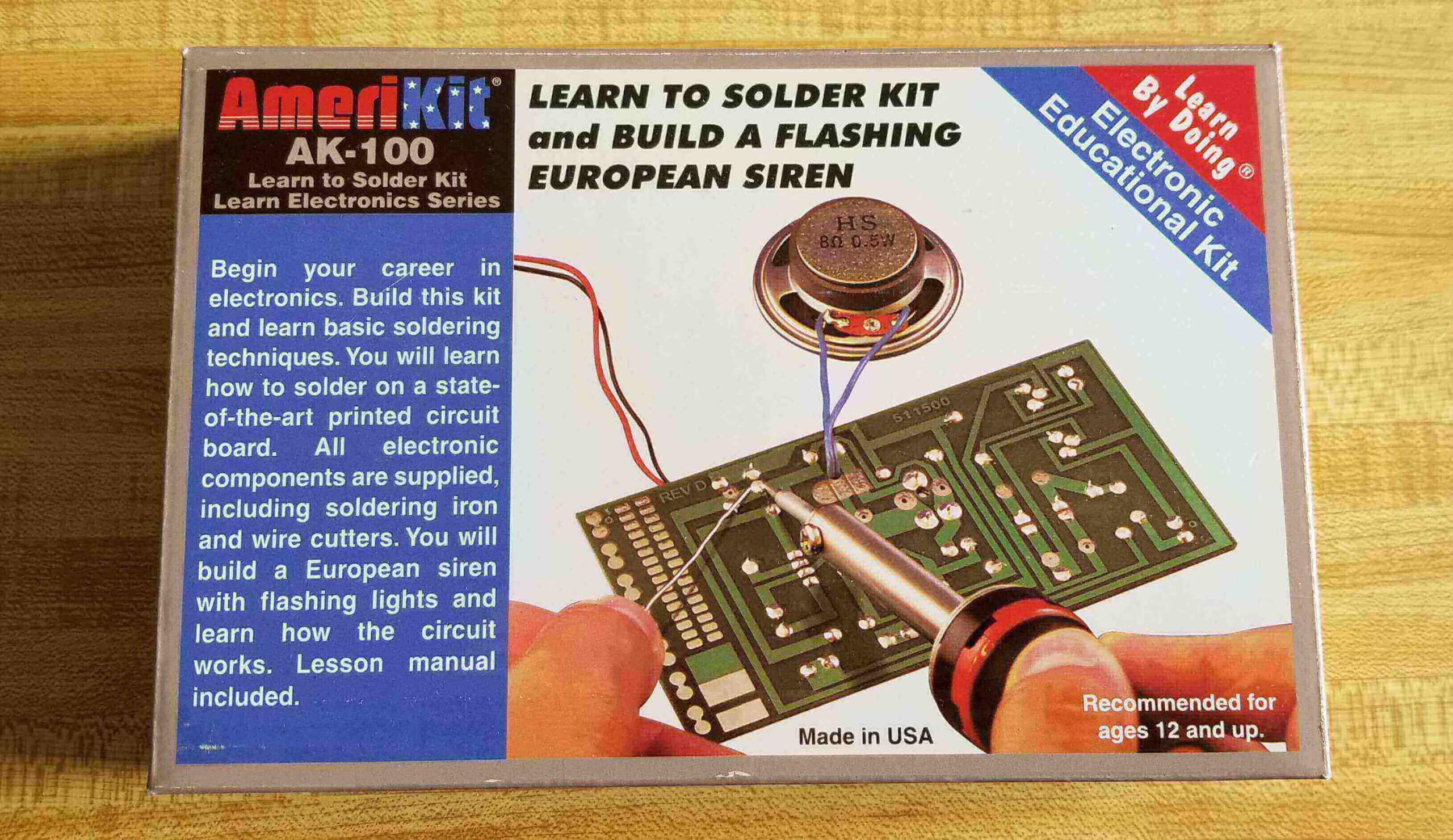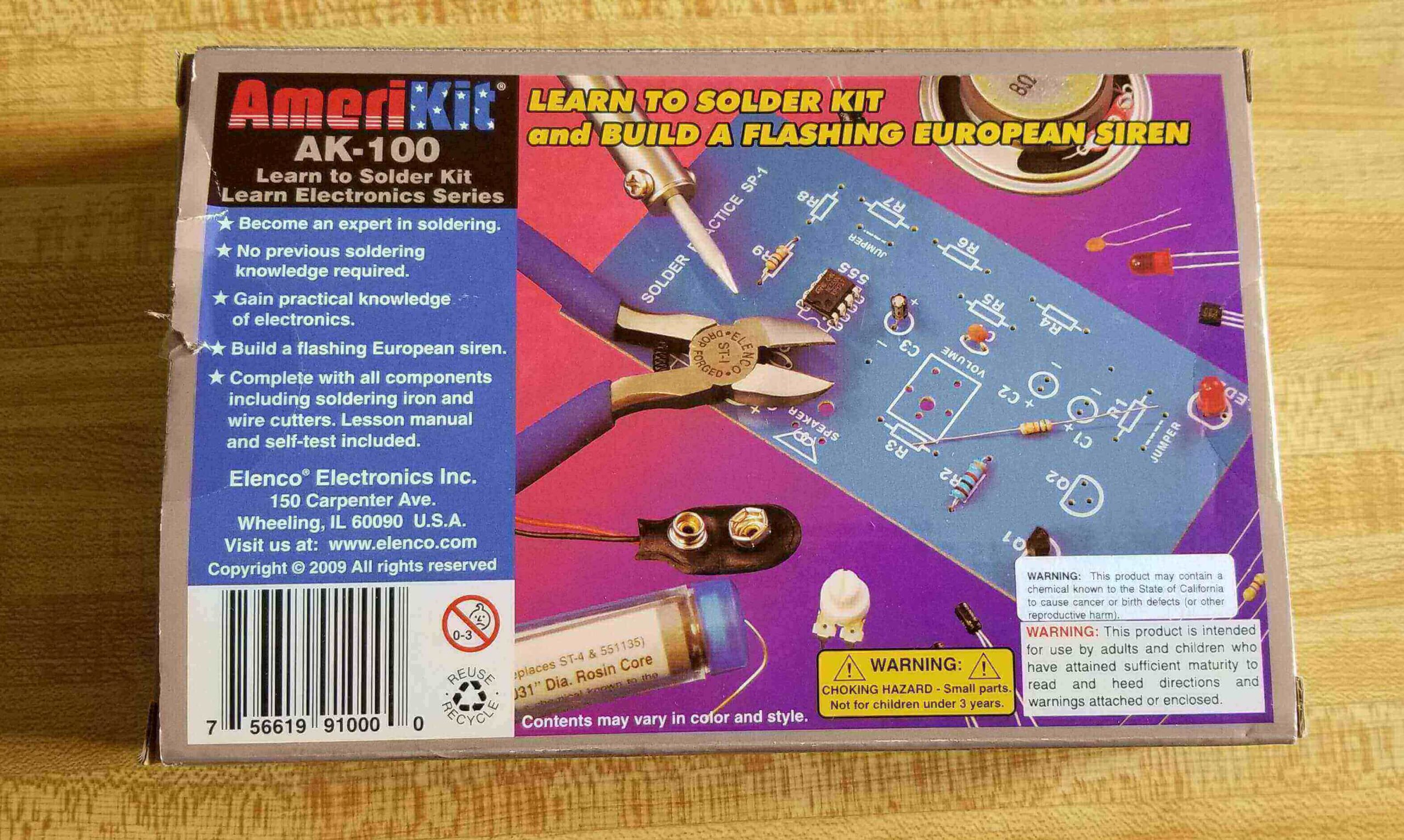 Parts
Soldering Iron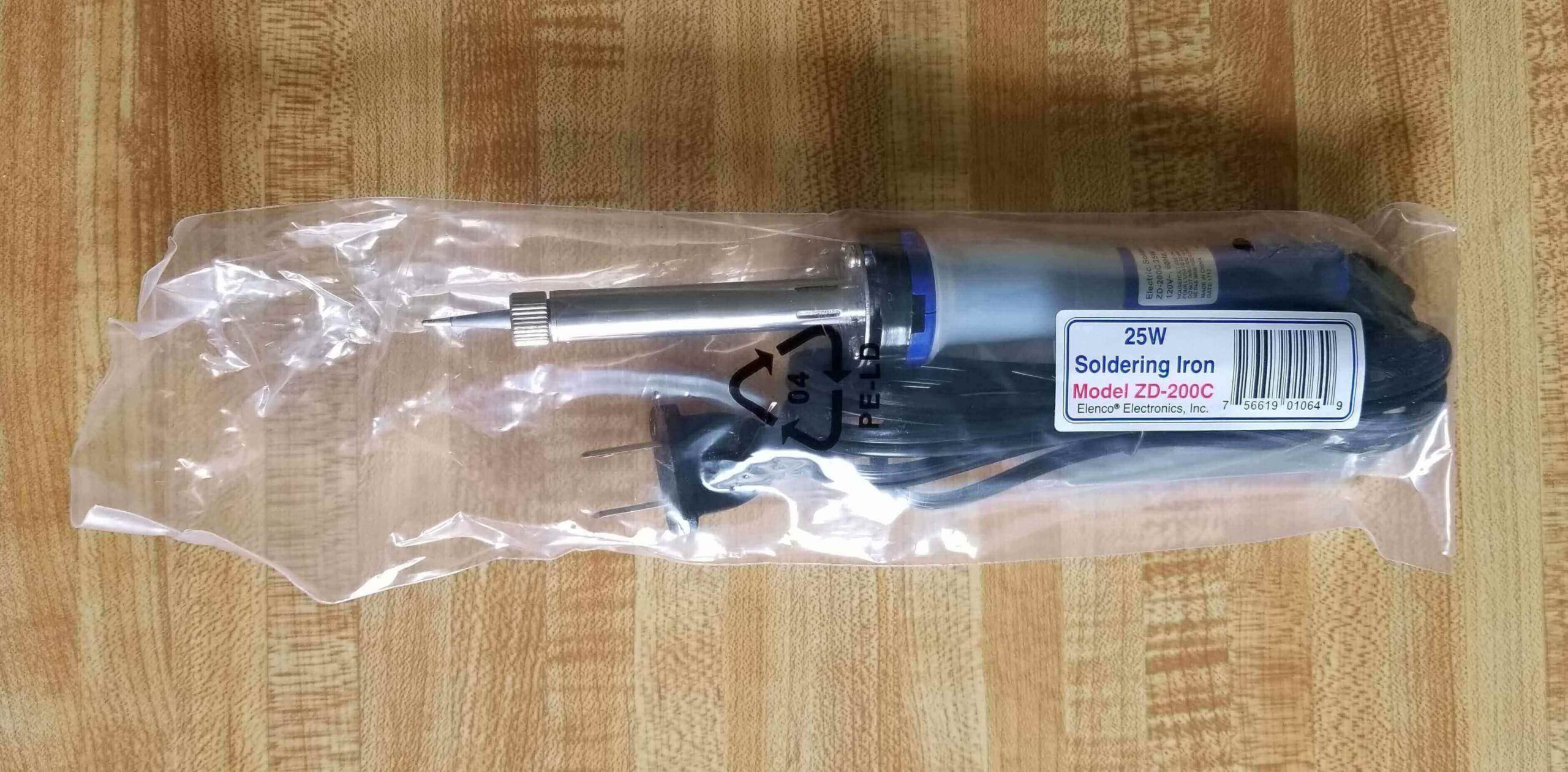 A 25 watt soldering iron is included. This soldering iron can of course be used for other projects after using this practice kit. If you do not need a soldering iron then this cheaper version of the practice kit without a soldering iron is available: Elenco Learn To Solder Kit without soldering iron
Lead-Free Solder

The kit comes with lead-free solder for heath reasons. Lead solder is easier to work with so I used lead solder instead of the provided lead-free solder.
Printed Circuit Board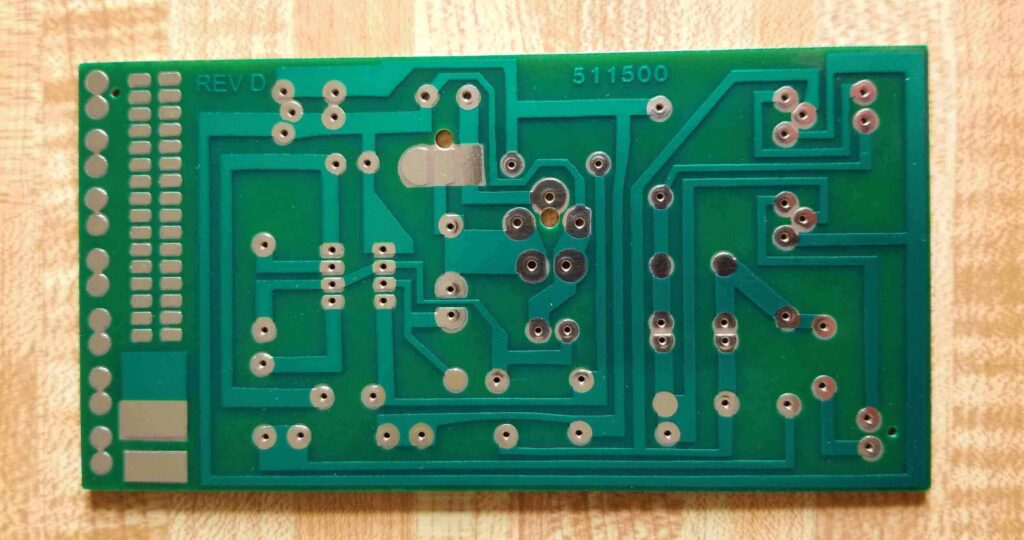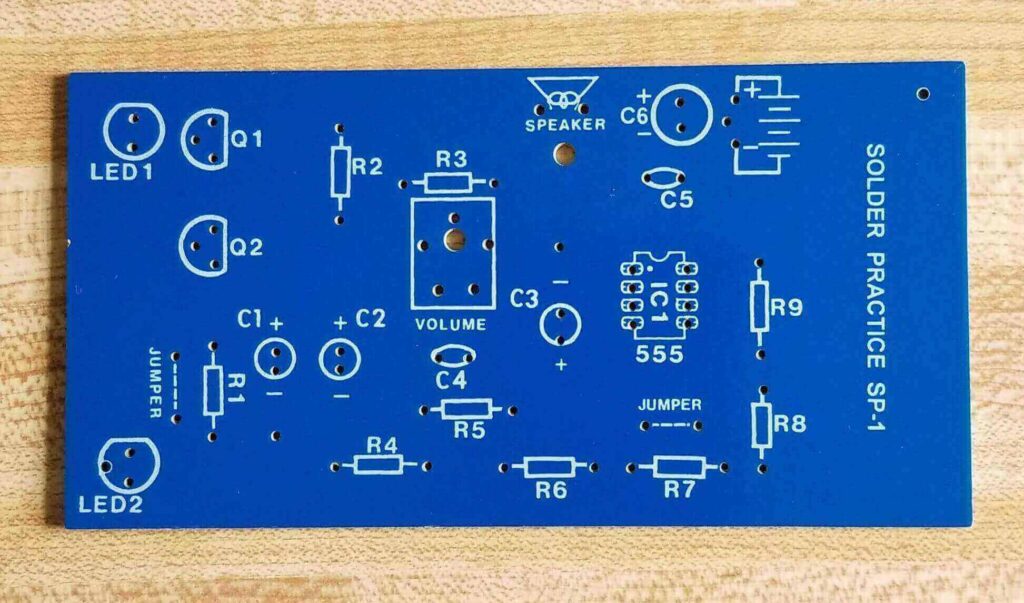 Wire Cutters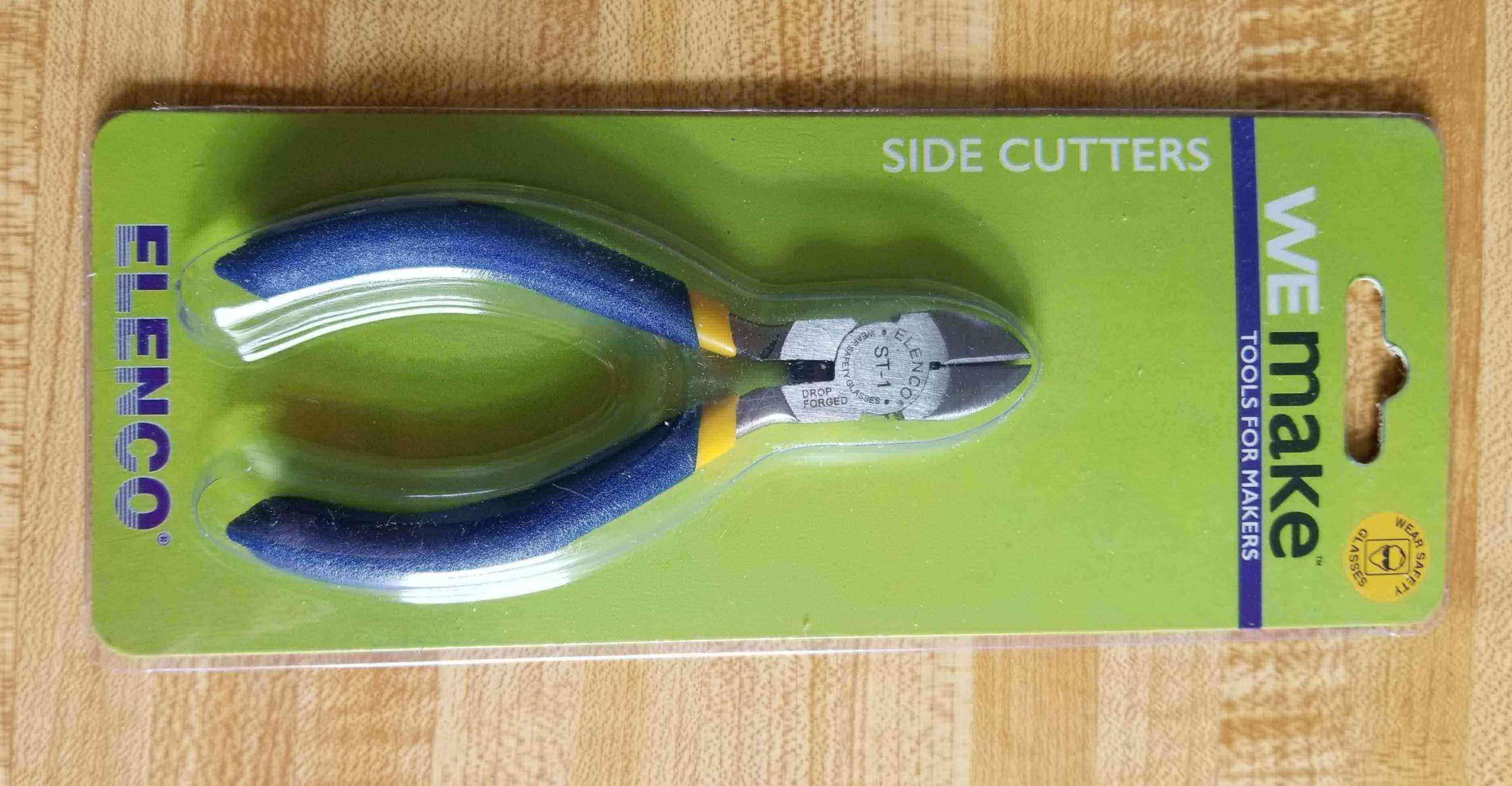 This is of course another tool that can continue to be useful after the practice kit is completed. The wire cutters have no problems cutting the wire. I found using the wire stripper to be frustrating.
Instruction Manual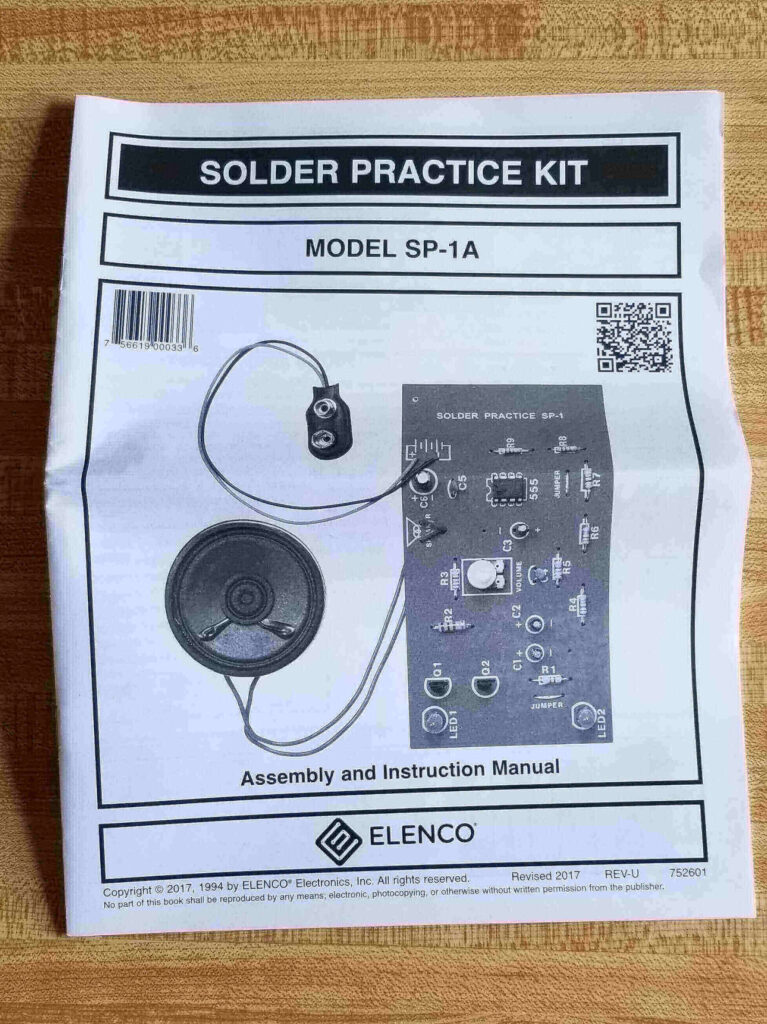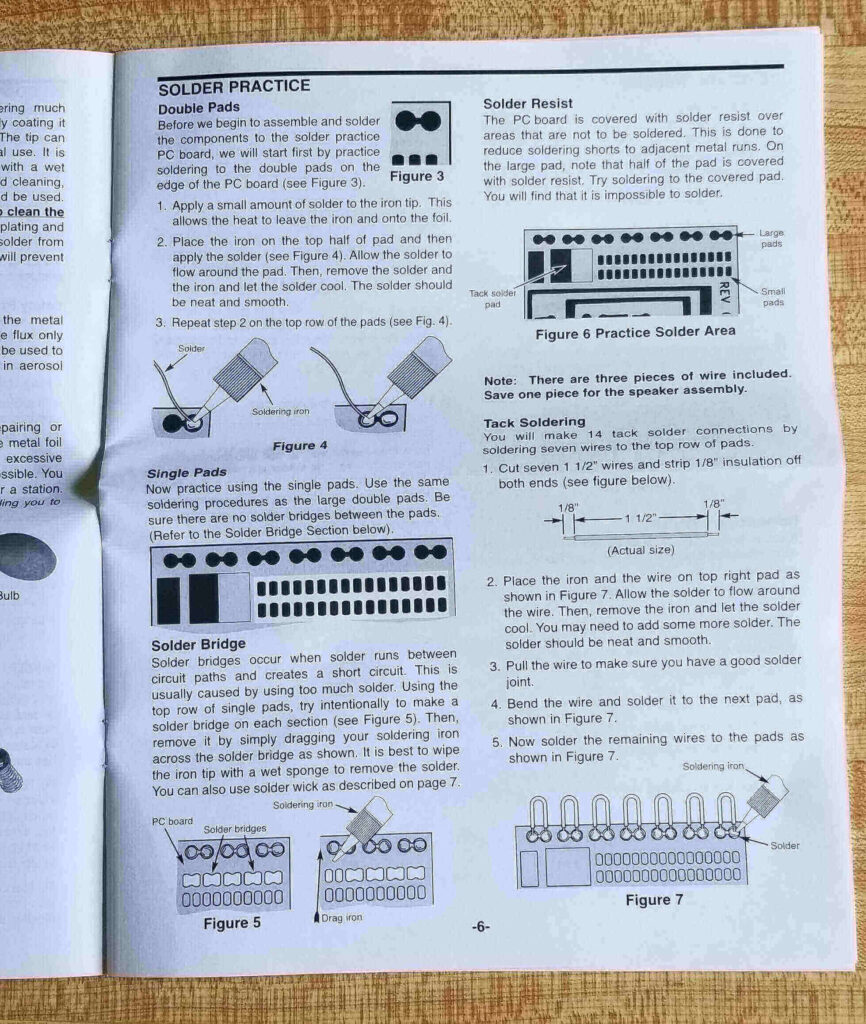 The instruction manual does a great job of providing brief useful information about soldering and clear instructions with images. The manual has the following sections:
Provides technical information about resistors and capacitors.
Provides information about the activity of soldering. This covers safety precautions, solder, flux, soldering devices, tips, and tip cleaning.
Instructions for the soldering practice part of the kit.
Theory of operation and instructions for the flashing European siren that will be soldered.
Troubleshooting information.
Glossary
Quiz
Electrical Components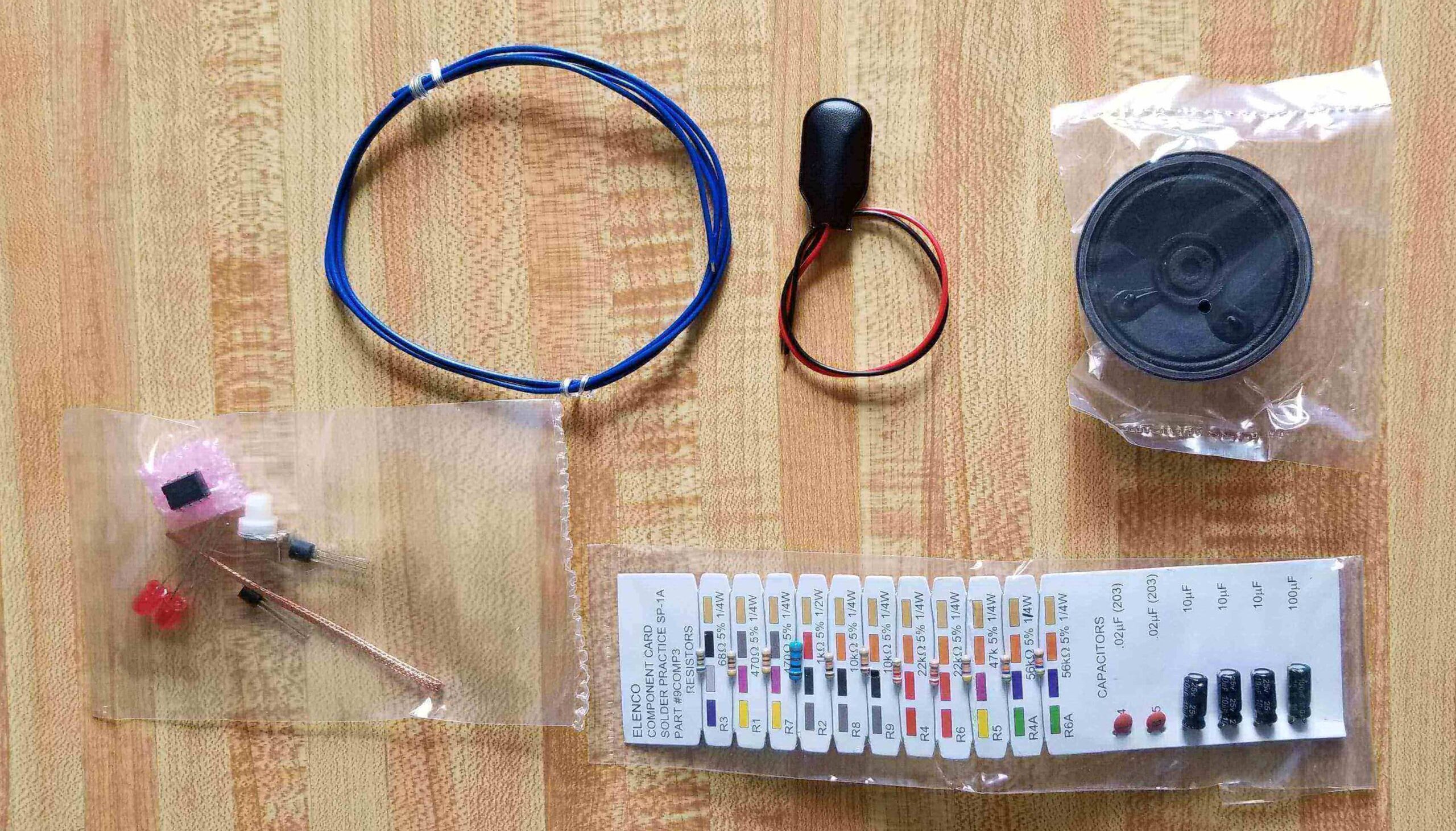 The electrical parts included are a speaker, 9 volt battery snap, solder wick for desoldering, 22AWG 3′ wire, integrated circuit, two LED'S, voltage switch, transistors, capacitors, and resistors.
The only part not provided is a 9 volt battery for the siren to work when completed.
The Soldering Practice
Before soldering the components to the board to create the flashing European siren you start by practicing soldering. This provides a great way to get a feel for soldering without worrying about messing up. The circuit board has 14 double pads and 32 single pads to get started with.
As you can see from the images, my solder joints were not perfect. It is a learning process and this is a great tool to get started.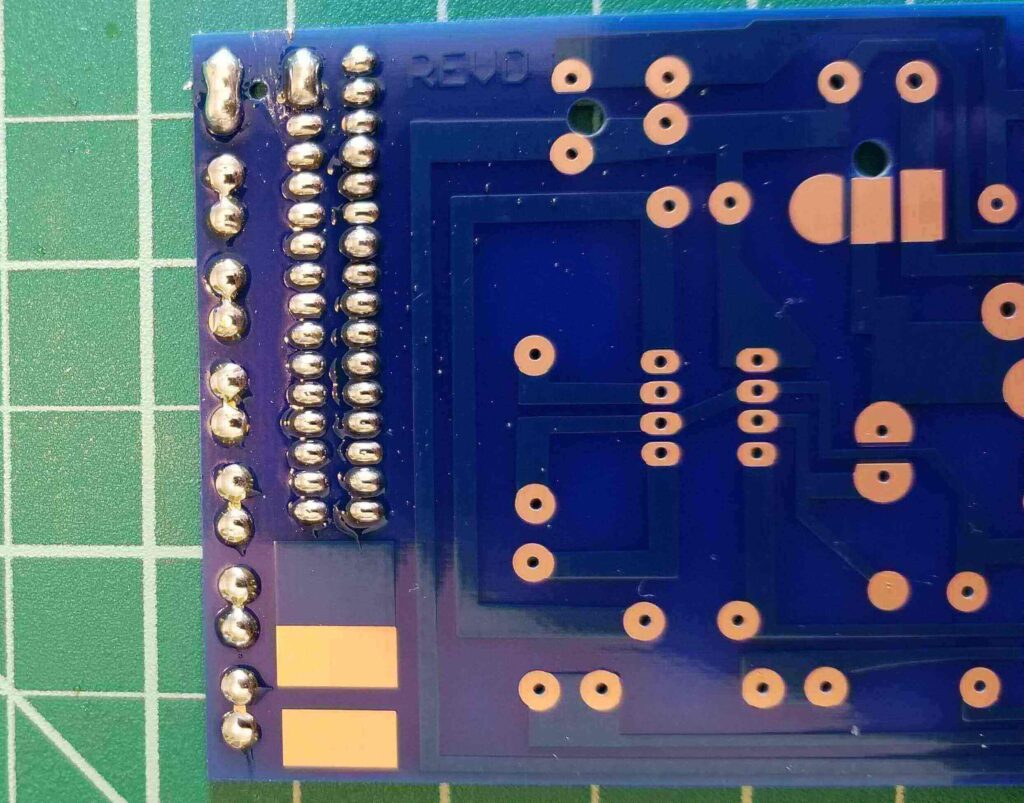 The next activity is to cut and strip seven 1 1/2″ wires from the provided wire. I found stripping the small wires to be frustrating. I recommend cutting and stripping the wires before starting the practice kit to stay in the flow of soldering.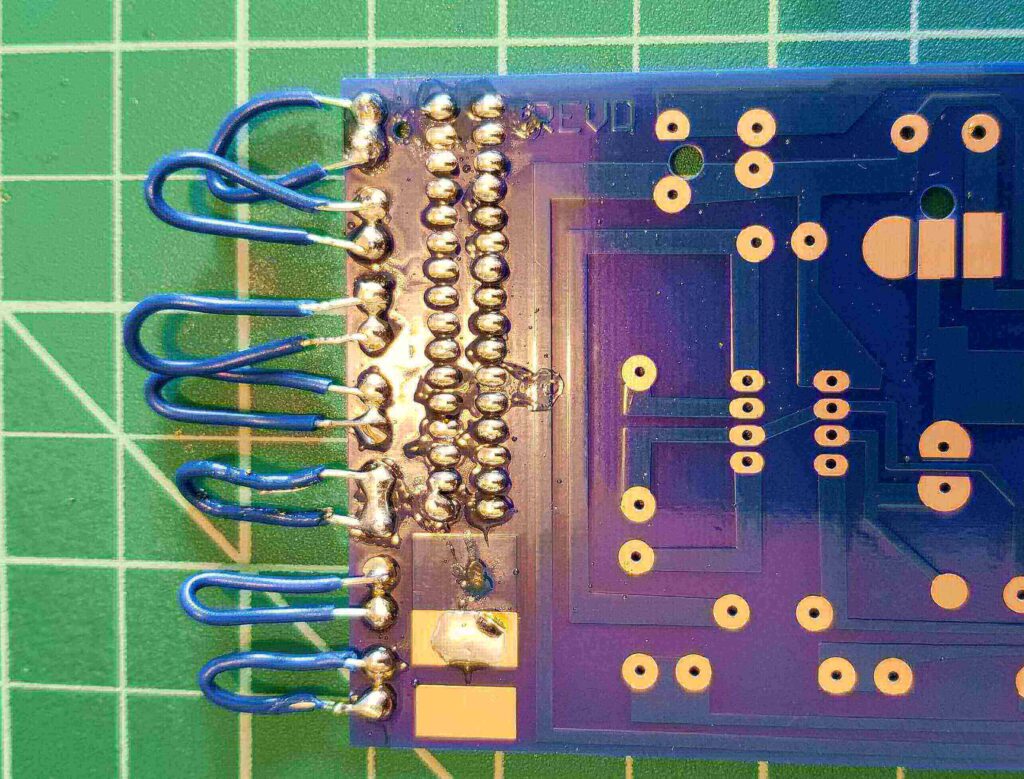 There is a circuit board repair section to learn about creating solder bridges to repair cracks.
The practice section is concluded by performing desoldering to remove solder. In this section, the provided soldering wick is used to remove solder. This is helpful if you make a mistake and need to desolder a component.
Flashing European Siren
Now is the part where you solder components to the circuit board to create a device. There are many electronic components that need to be soldered to the board. Some of them need to be placed in specific positions so take your time and read the directions carefully.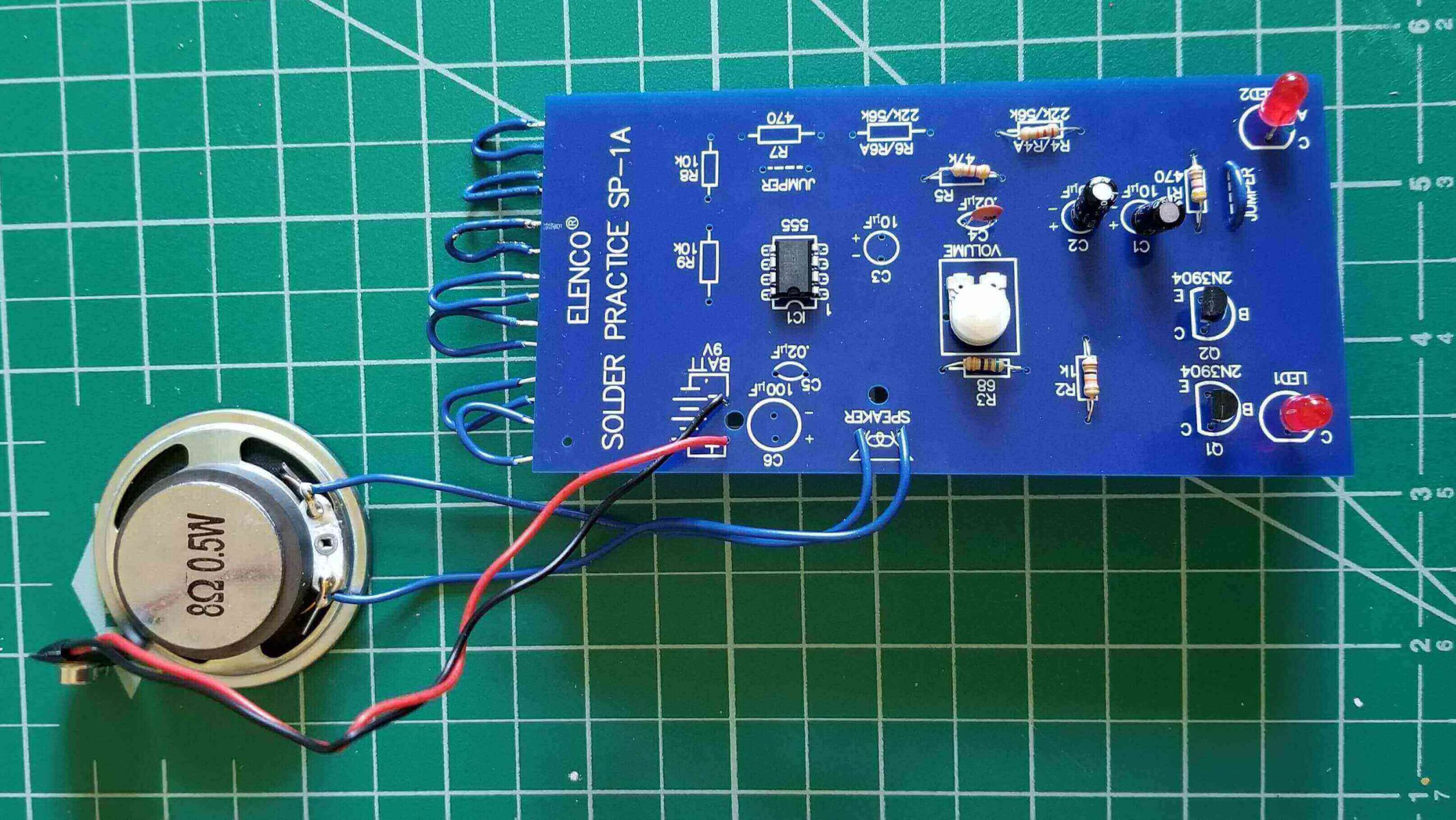 When completed, connect a 9 volt battery to the battery snap to find out if the siren is working. If it is not working there is a troubleshooting section to provide tips on checking your work.
The final part of the practice kit is to desolder and replace some of the resistors. This is practice for when you need to fix mistakes in your future projects.
Conclusion
If you are interested in quadcopter building or other electronic hobbies and have no soldering experience then I definitely recommend this product. This is a cheap way to gain a great deal of knowledge and practice at soldering.
Amazon Affiliate link: AmeriKit AK-100 Learn To Solder Kit
Amazon Affiliate link: Elenco Practical Soldering Project Kit This is the same kit without the soldering iron.
---
Here are some more articles you may be interested in:
Review Of Holy Stone HS210 Mini Drone
Review Of Aomola (LBLA) S5 FPV Drone