This page contains affiliate links to Amazon. As an Amazon Associate I earn from qualifying purchases.
While flying a DJI drone (Inspire, Phantom, Mavic, Spark) on a sunny day it can be common to see black and white diagonal lines on the screen. These lines are also known as zebra stripes. Examples of these lines are highlighted by a red rectangle in the images below.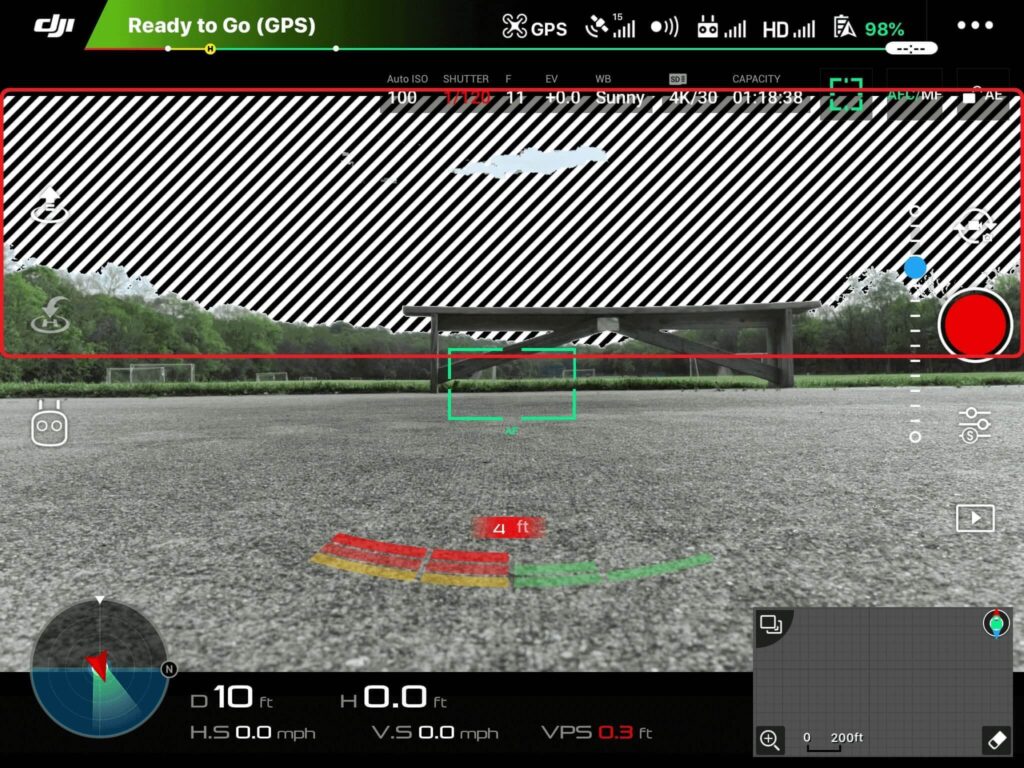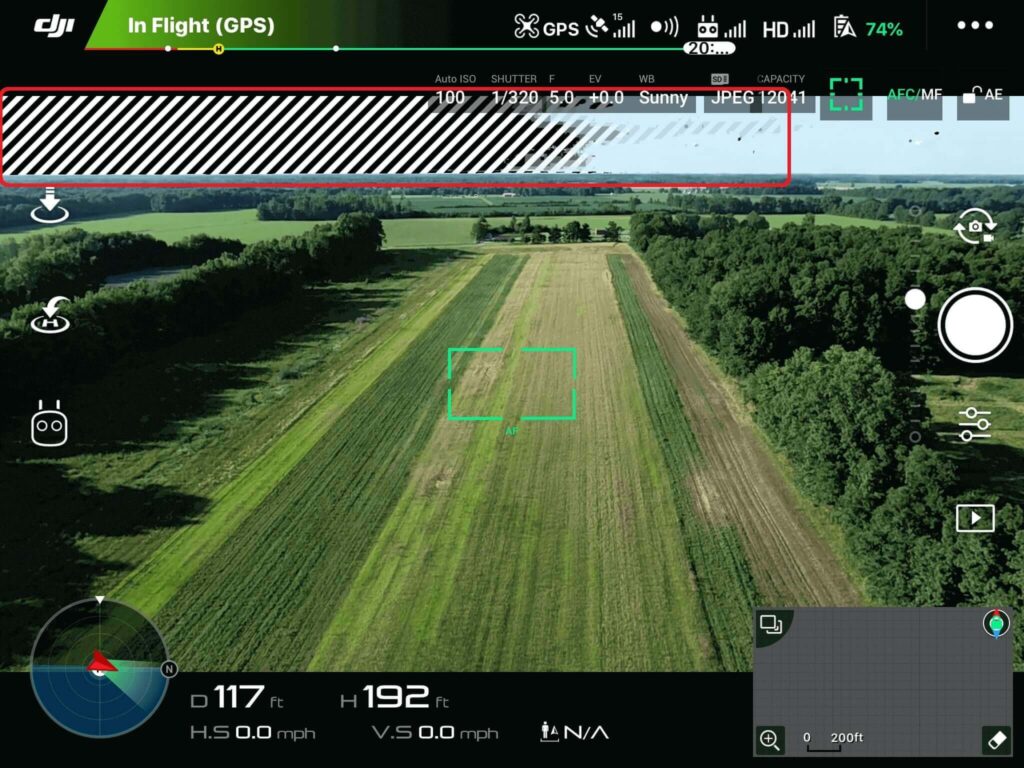 It is common for someone new to flying DJI drones to believe there is an issue with the screen or DJI GO App when these lines are viewed. These are actually helpful overexposure warning lines that will let you know if your photo or video will come out overexposed. When you see the overexposure warning lines it is best to adjust the camera settings to improve the exposure. However, the below instructions can help if you prefer to just remove the zebra stripes.
Steps To Turn Overexposure Warning Off
The following steps were written using the DJI Phantom 4 Pro V2. The other DJI drones like the Inspire or Mavic Series will have the same or very similar steps. These steps can also be used to turn the overexposure warning back on.
Open the DJI GO 4 app.
Tap the camera settings button. The camera settings button is under the button to take a picture and is highlighted with a red circle in the image below.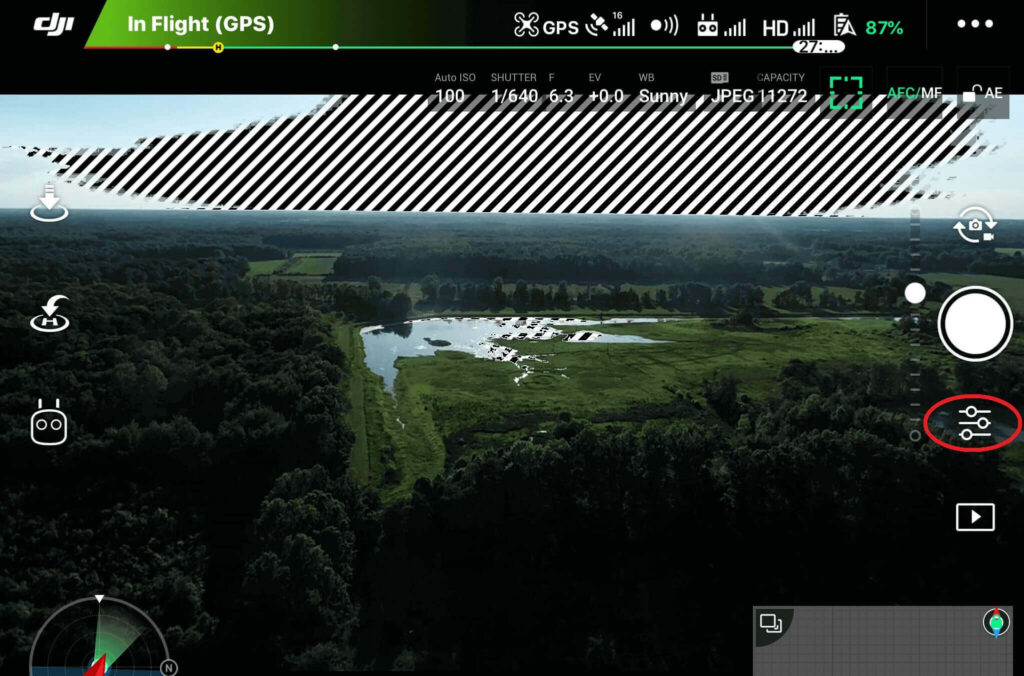 3. The camera settings menu will open. Click the cog wheel icon on the right.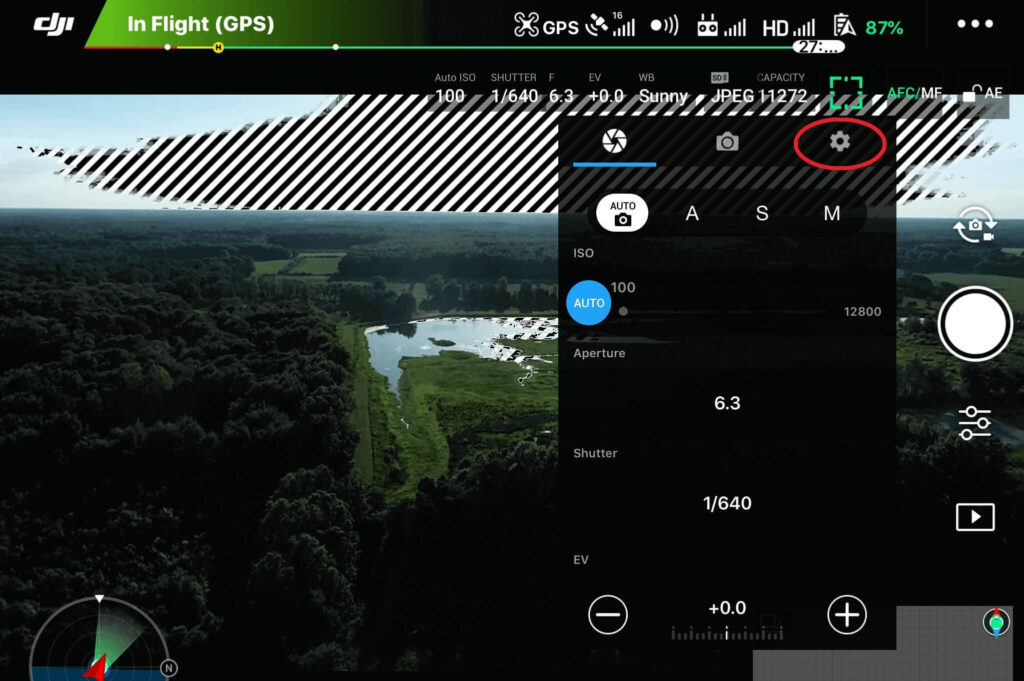 4. Swipe the Overexposed setting to turn it off or on. The setting will be updated immediately. You can see in the below pictures that when Overexposed is changed to off the zebra lines are gone in the background.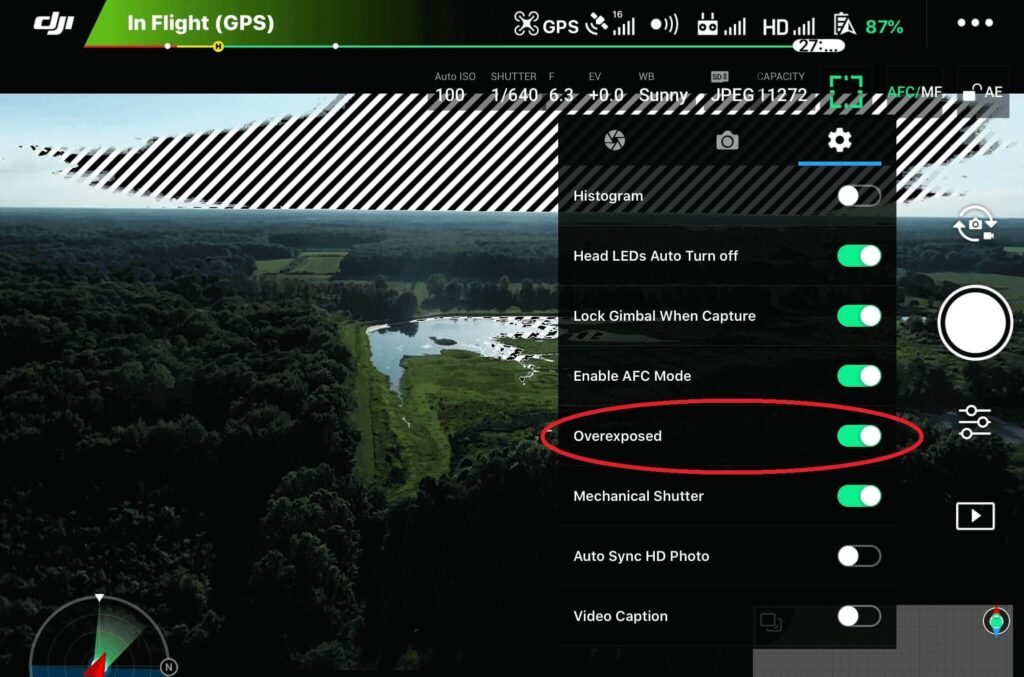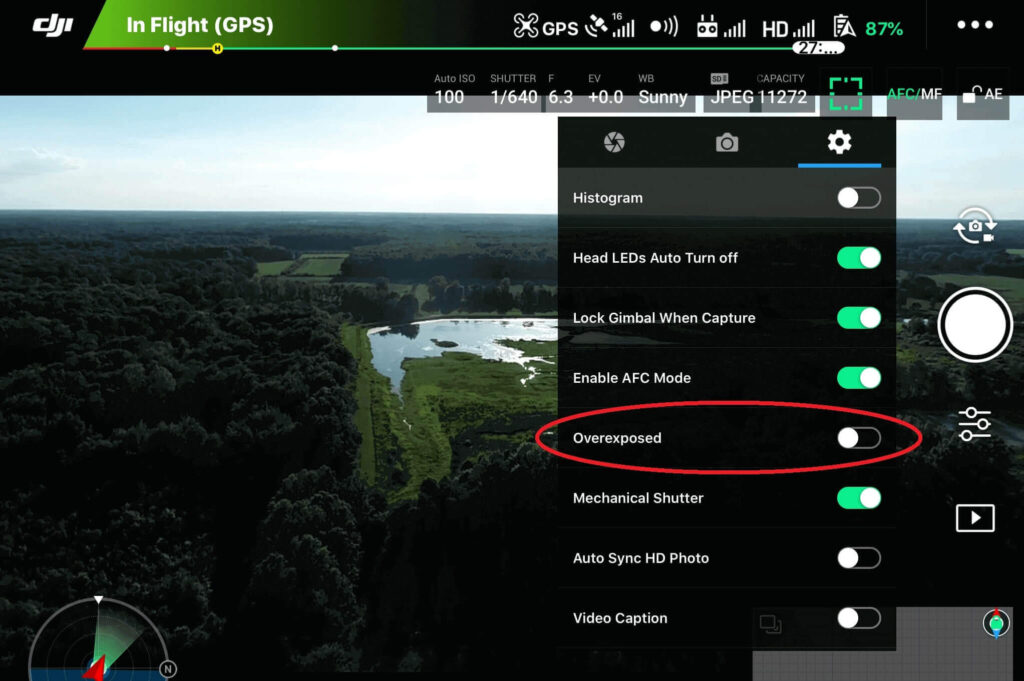 5. Click anywhere on the main screen to remove the camera settings menu. The overexposure warning lines are no longer displayed on the screen.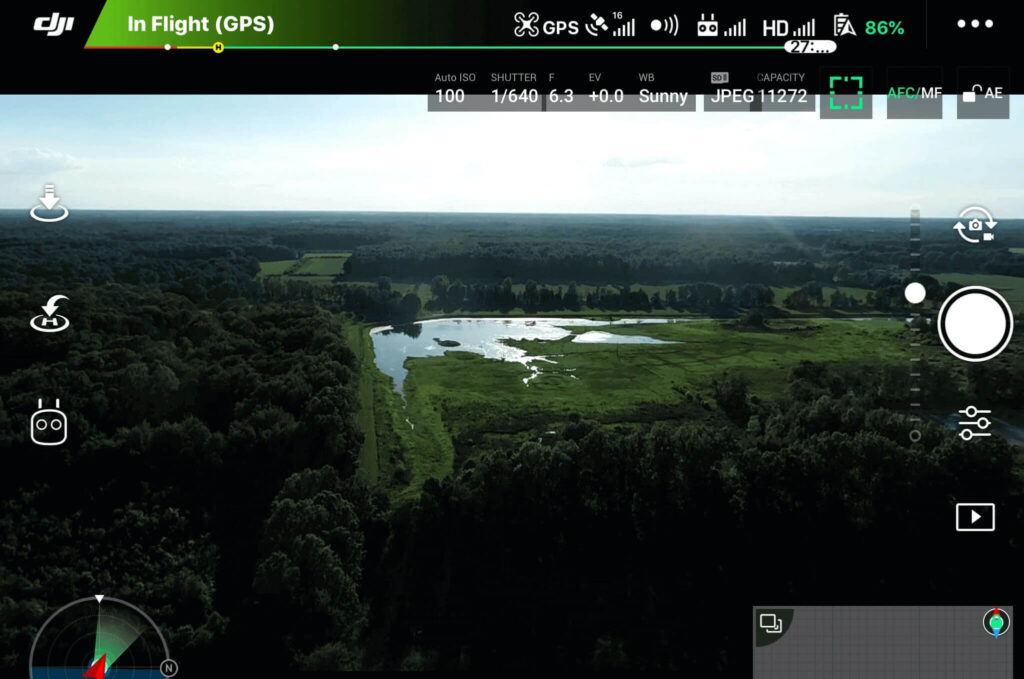 ---
Here are some more articles you may be interested in:
Review Of Holy Stone HS210 Mini Drone
Review Of Aomola (LBLA) S5 FPV Drone