This page contains affiliate links to Amazon. As an Amazon Associate I earn from qualifying purchases.
DJI series drones (Inspire, Phantom, Mavic) can save video files as MOV or MP4 files. Both of these video formats provide high quality videos and both can be uploaded to YouTube. The best format to use depends on the video editing software you will be using and the types of devices used to play the videos.
MOV is the default video format for DJI drones. The MOV format was developed by Apple and is considered the native video format for Mac Products. If you only plan on using Mac products then the MOV format will work well. Most Windows media playing and video editing software also works with MOV files.
MP4 was developed by the International Standard Organization and is the most compatible video format. If you want your videos to be playable and editable on any device or software then MP4 is the best option. It is unlikely to encounter video software that does not work with the MP4 format.
Steps To Change The Video Format
The following steps were written using the DJI Phantom 4 Pro V2. The other DJI drones like the Inspire or Mavic series will have the same or similar steps.
Open the DJI GO 4 app.
Tap the camera settings button. The camera settings button is under the red record button and is highlighted with a red circle in the image below.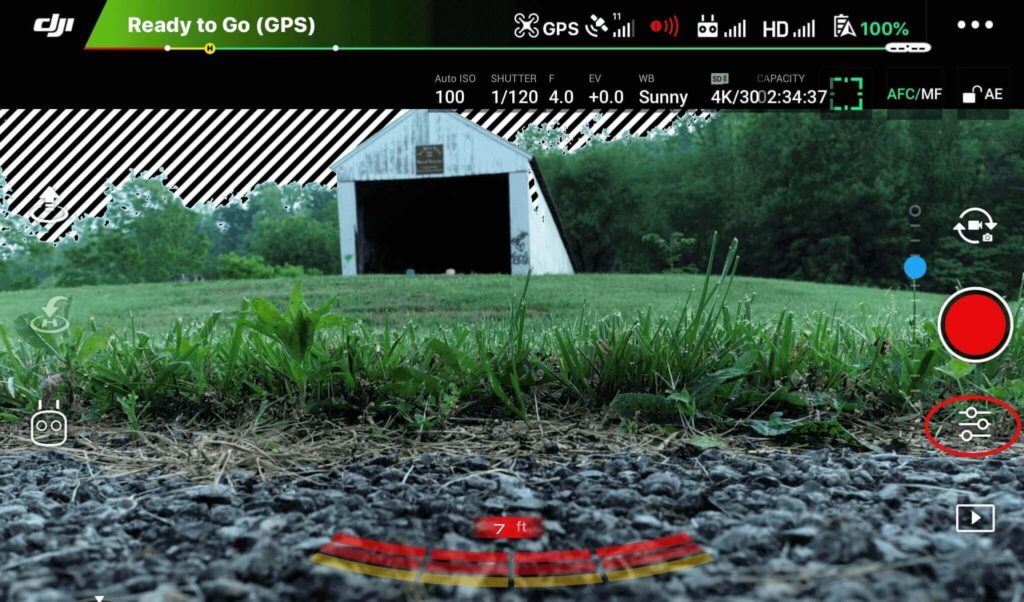 3. The camera settings menu will open. Click the camera icon in the middle.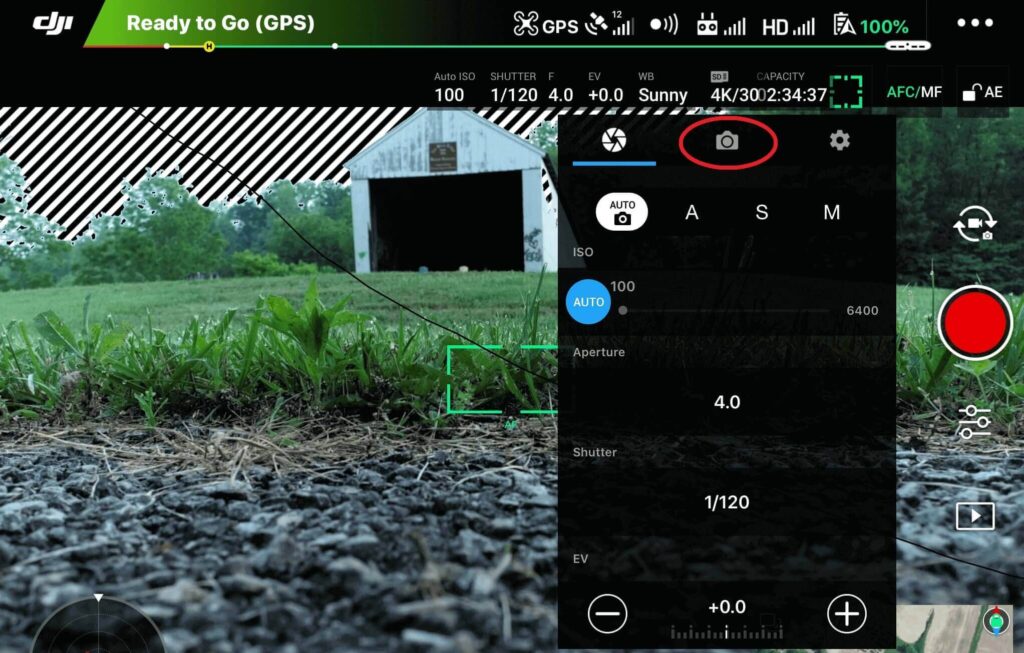 4. Tap Video Format.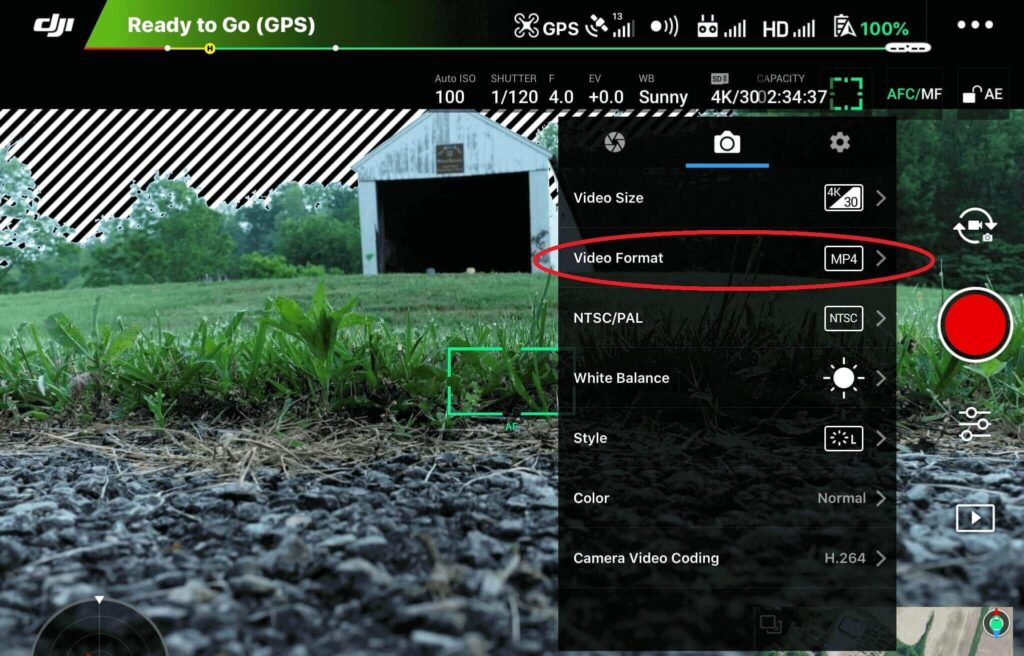 5. Select MP4 or MOV.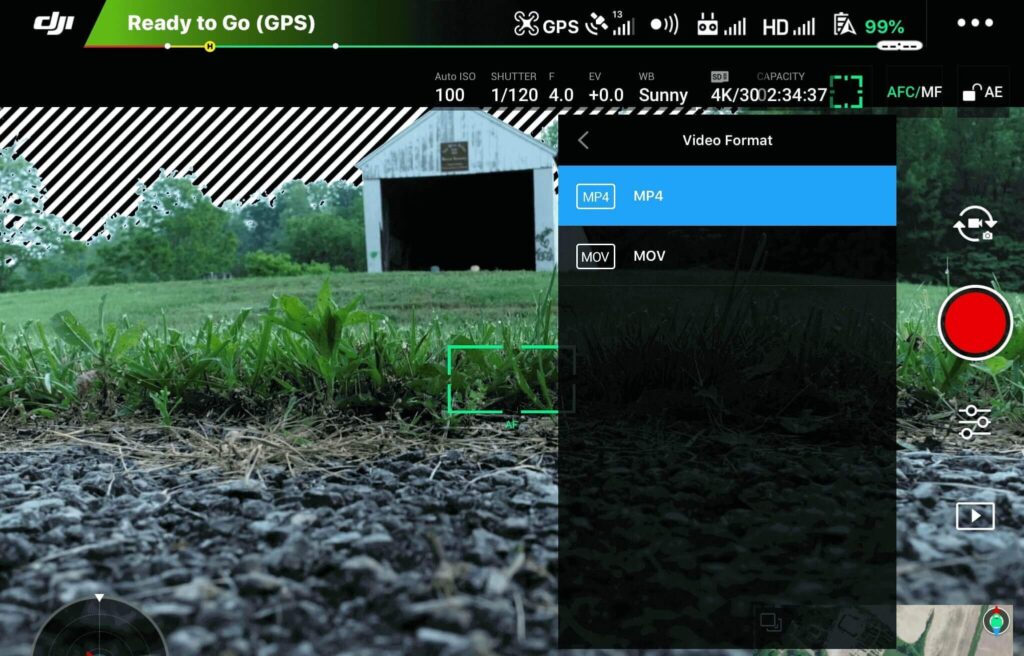 Here is another post you may be interested in: How To Change Video Coding (H.264 VS H.265)
---
Here are some more articles you may be interested in:
Review Of Syma X5C-1 Toy Drone (The Best Beginner Drone?)
Six Simple Accessories To Improve Aerial Photo/Video Flights
Review Of KINBON Drone Landing Pad