This page contains affiliate links to Amazon. As an Amazon Associate I earn from qualifying purchases.
On DJI drones (Inspire, Phantom, Mavic, Spark), the default measurement unit is metric (m/s) for measuring altitude, distance, and speed. These measurement values are shown on the bottom of the DJI Go app in the flight telemetry section.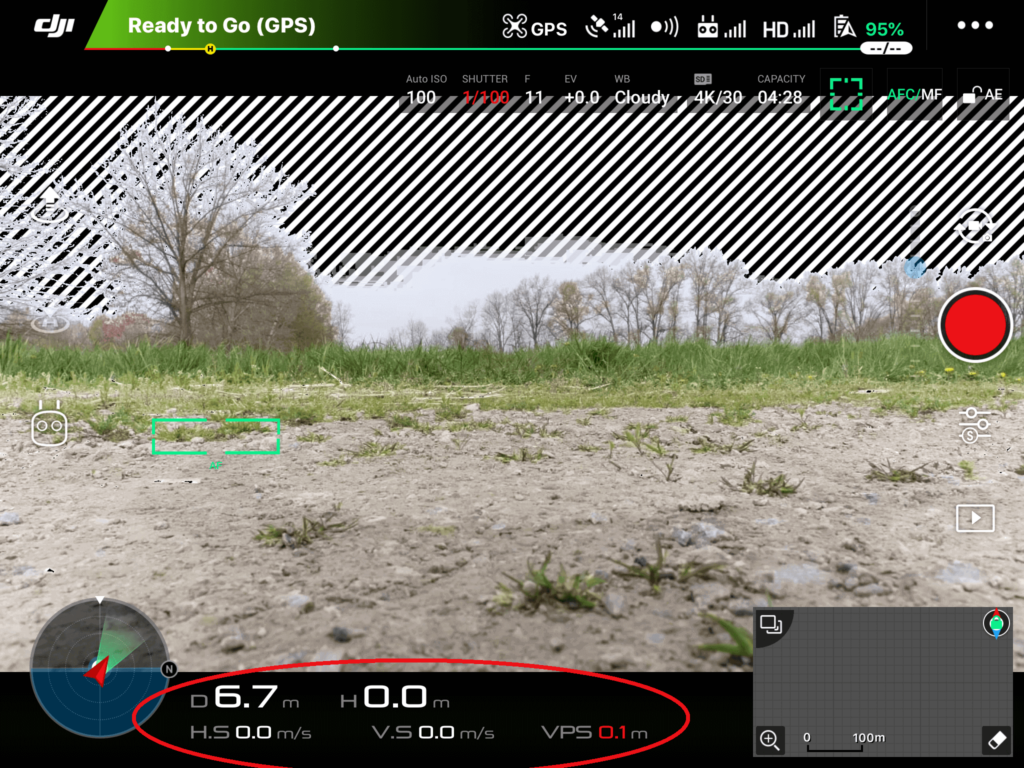 If you live in the United States or another country that does not use the metric system as the default for measuring distances then you may prefer to use the imperial system. The imperial system uses feet and miles to measure distance and miles per hour to measure speed.
Steps To Change The Measurement Unit (Meters To Feet)
The following steps were written using the DJI Phantom 4 Pro V2. The other DJI drones like the Inspire or Mavic series will have the same or very similar steps.
Open the DJI Go 4 app.
Tap the three dots in the upper right corner that is highlighted in the red circle in the below image.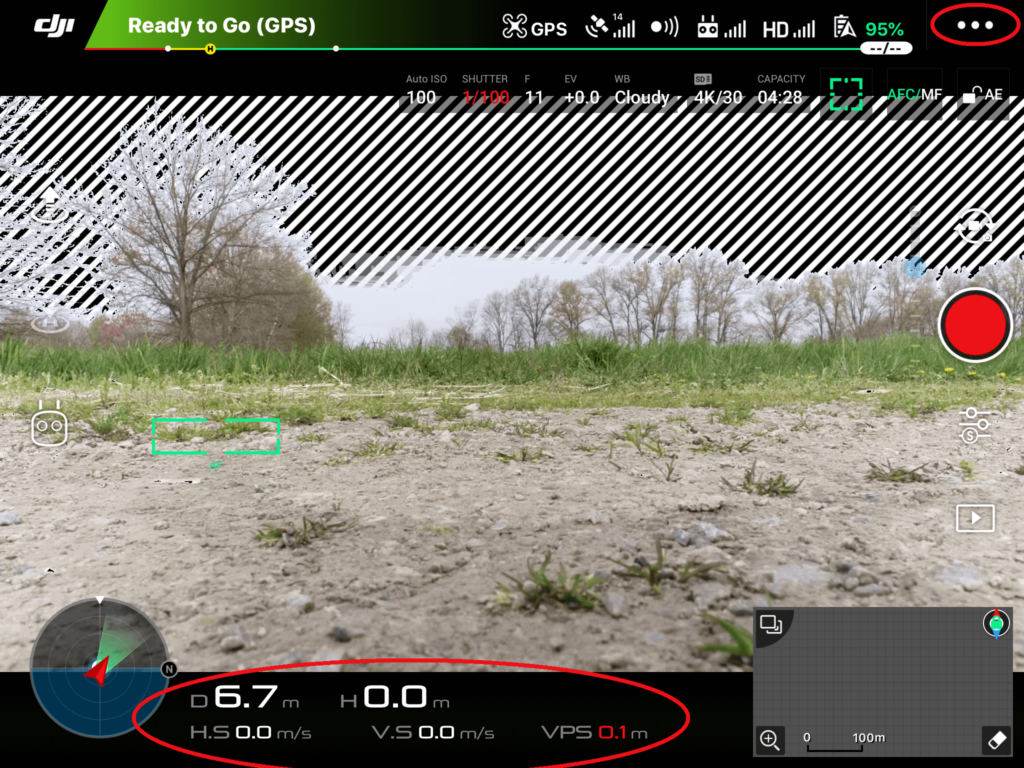 3. This will open the General Settings screen. If a different screen is displayed then tap the three dots at the bottom of the side menu.
At the top of the General Settings screen, the Units section has the Measurement Unit setting that displays the currently used measurement system.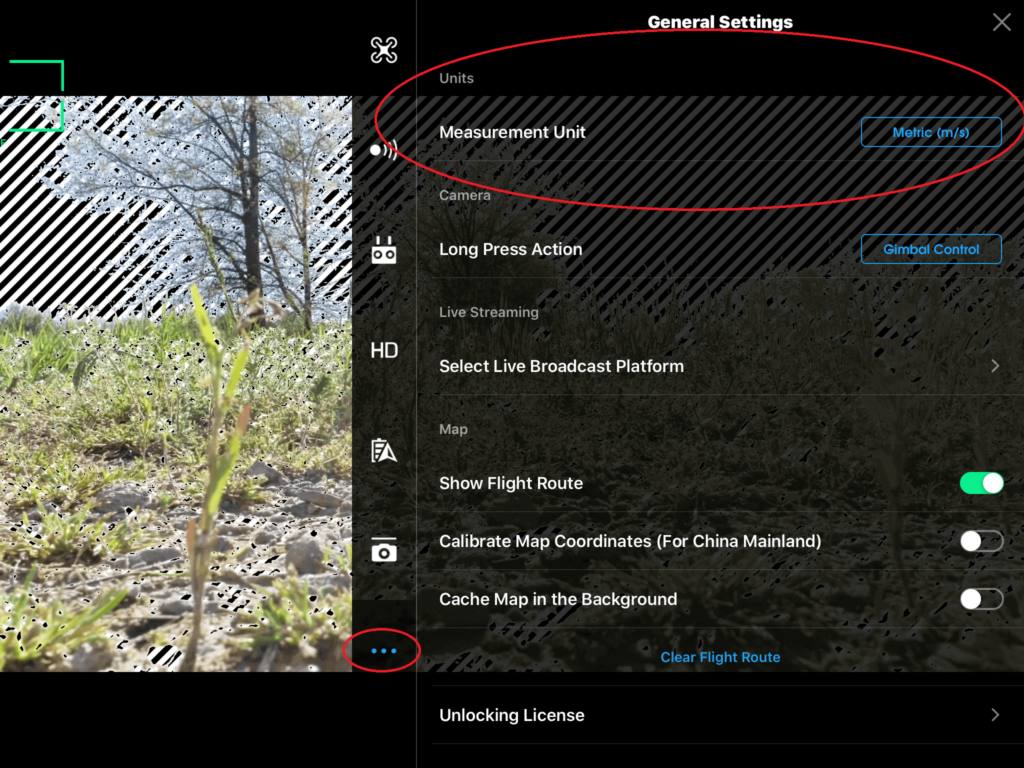 4. Tap the button that shows the current measurement unit. This will show a menu of the available measurement units. Tap the measurement unit that you would like to use.

5. Tap the X in the top right corner after selecting your preferred measurement unit.
In the example from these steps, the flight telemetry will now show distance and speed values in the imperial system.

The image below shows the flight telemetry values when Metric (km/h) is selected.

These steps will only change the flight telemetry measurement units. The other drone settings such as Return-to-Home Altitude and Set Max Flight Altitude will still be displayed in meters.
---
Here are some more articles you may be interested in:
Review Of Holy Stone HS210 Mini Drone
Review Of Aomola (LBLA) S5 FPV Drone