This page contains affiliate links to Amazon. As an Amazon Associate I earn from qualifying purchases.
The default setting for flying DJI drones (Inspire, Phantom, Mavic, Spark) to the maximum altitude is 120 meters which is approximately equal to 393.7 feet. This is because the FAA's regulations are the maximum allowable altitude to fly a drone is 400 feet above ground.
A drone pilot may want to change this to a lower maximum altitude to make sure they do not fly higher than allowed in the current airspace. The DJI GO 4 app allows for changing the maximum altitude of flying the drone using the below directions. If you choose to set the maximum altitude higher than 400 feet make sure you are in accordance with the FAA regulations: https://www.ecfr.gov/current/title-14/chapter-I/subchapter-F/part-107
Steps To Update Maximum Flight Altitude
The following steps were written using the DJI Phantom 4 Pro V2. The other DJI drones like the Inspire or Mavic series will have the same or similar steps.
Open the DJI GO 4 app.
Tap the three circles in the top right corner that are highlighted by the red circle in the below image.

3. From the side menu that displays, click the drone icon at the top left to display the Main Controller Settings screen.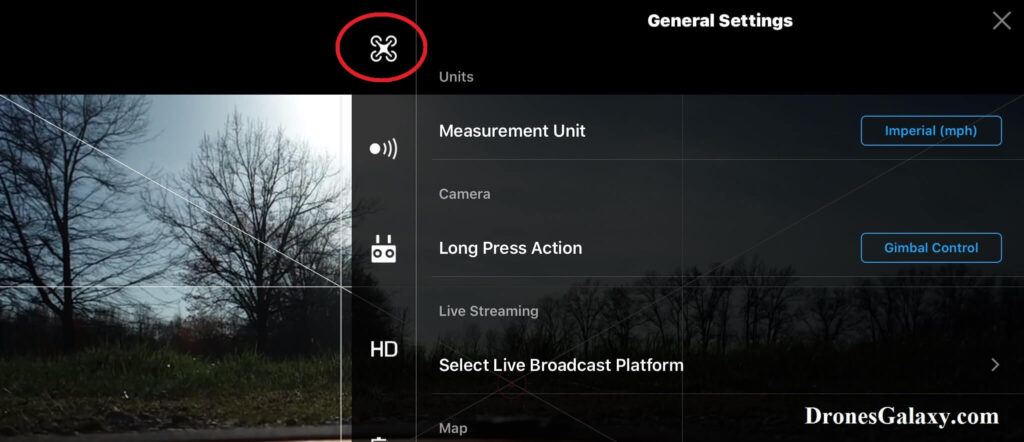 4. Scroll down on the Main Controller Settings Screen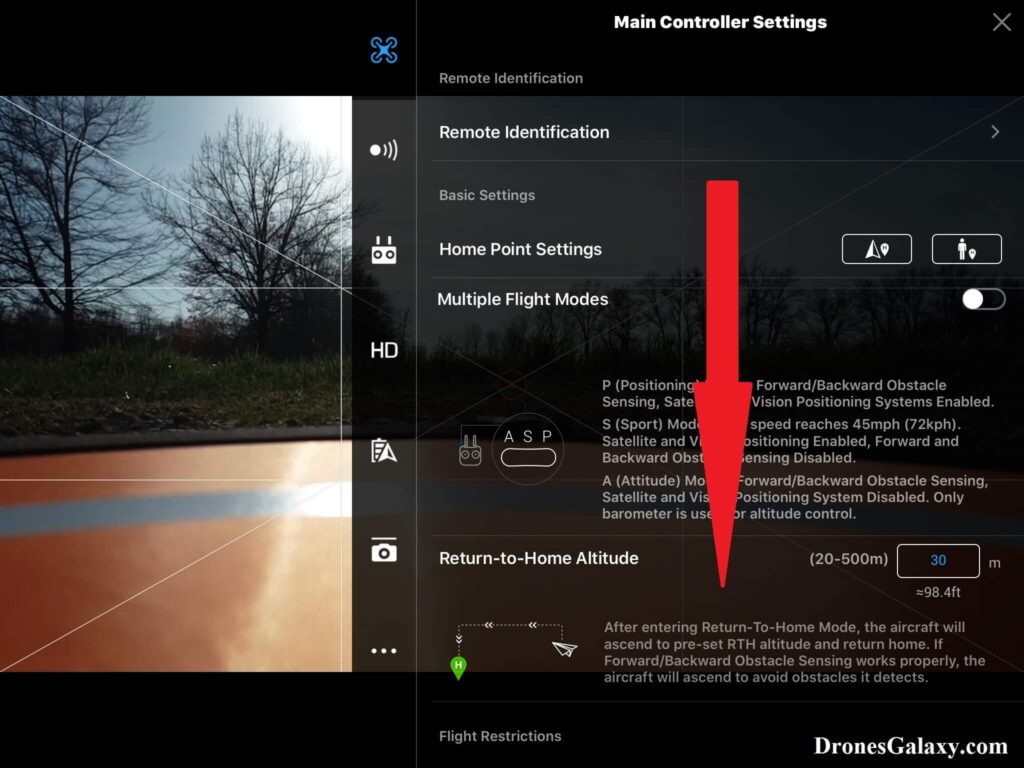 5. Click the input box for the Set Max Flight Altitude setting.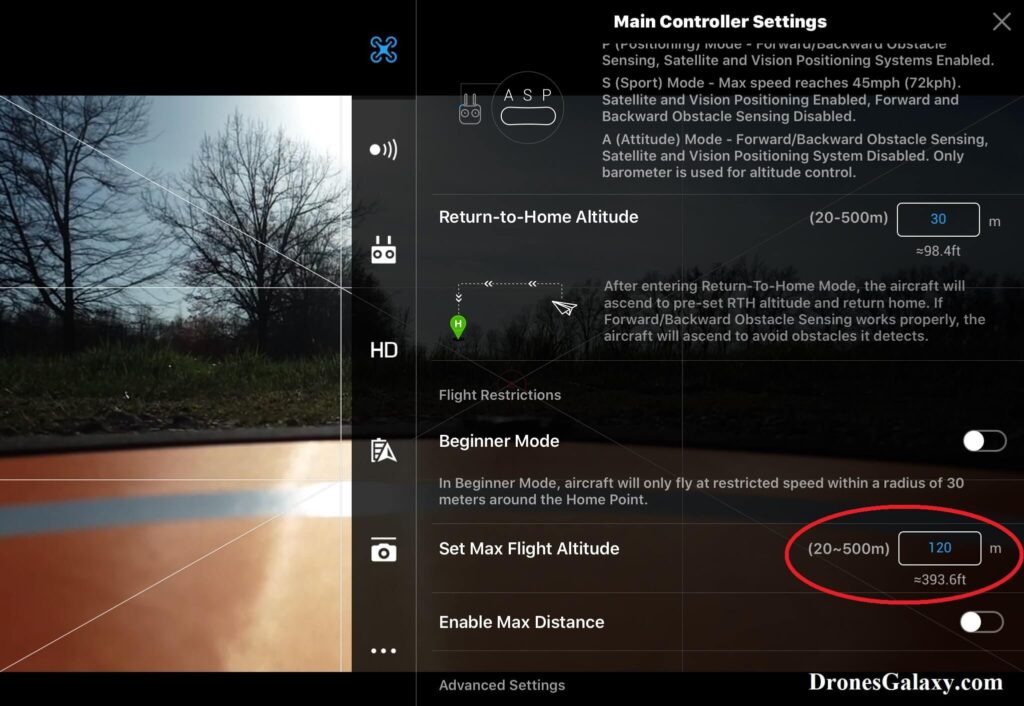 6. Enter the new maximum flight altitude value and click done.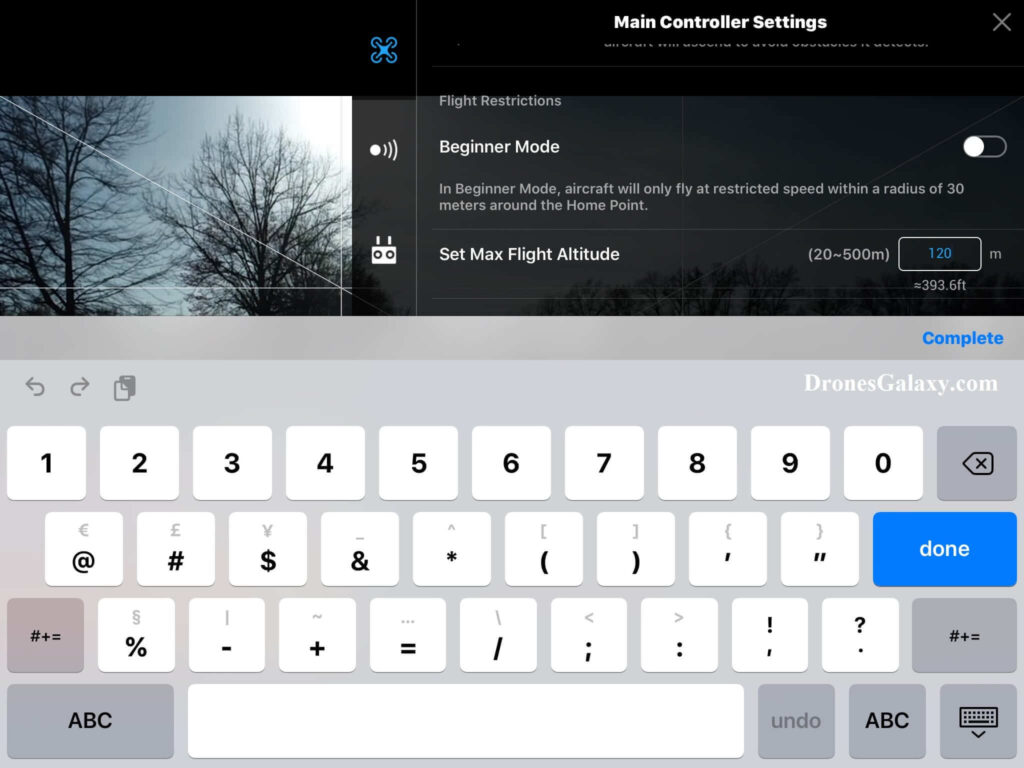 7. The new maximum flight altitude is now displayed. Click the X button in the top right corner to close this screen.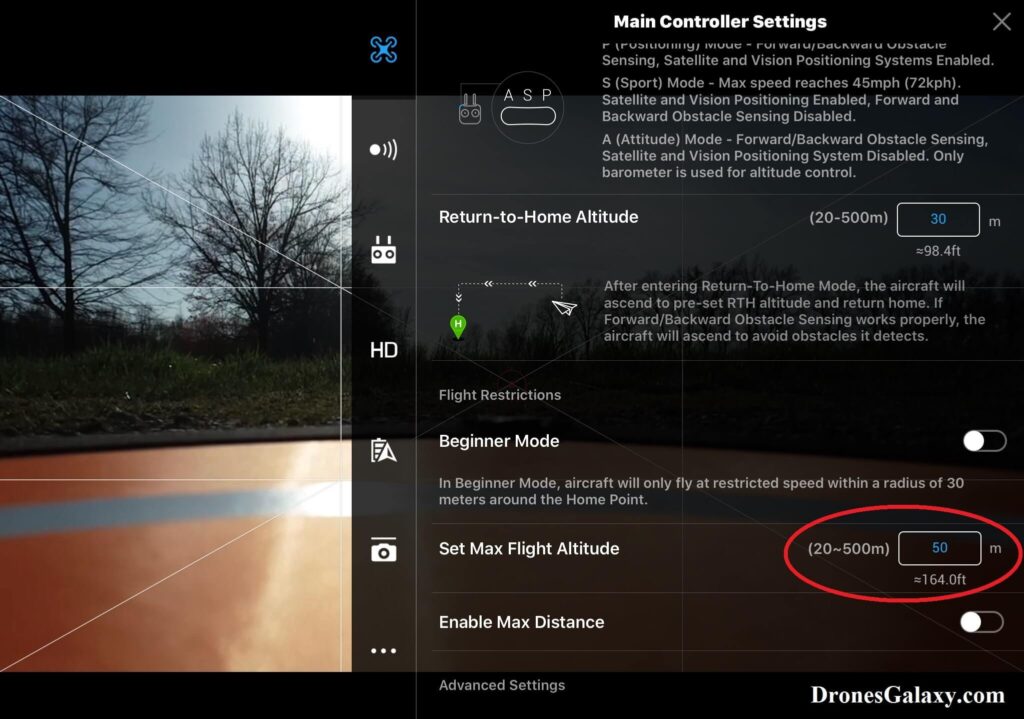 The DJI GO 4 app will now display the "Max Flight Altitude Reached. Adjust in Main Controller Settings if necessary" message when the drone reaches the new maximum flight altitude.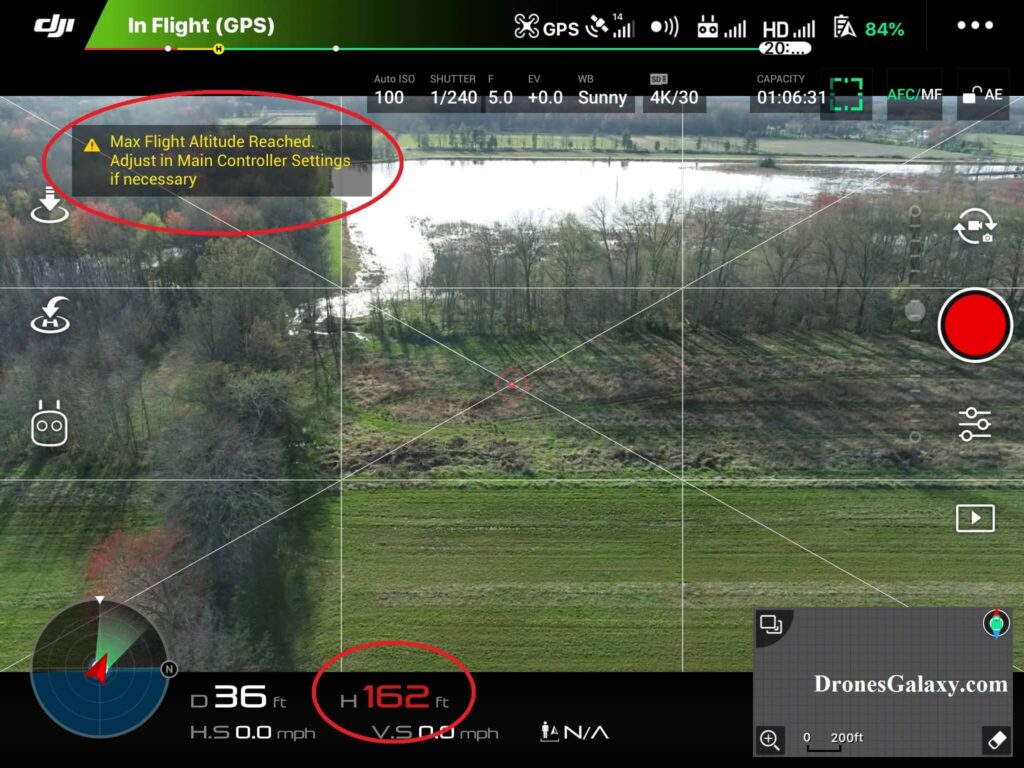 Conclusion
The above directions can be used to update the maximum flight altitude flown by a DJI drone. The FAA regulation is to not fly over 400 feet above ground level. Check the FAA regulations if you need to change this setting above 400 feet.
---
Here are some more articles you may be interested in:
Review Of KINBON Drone Landing Pad
Review Of Smatree Phantom 4 Battery Charging Hub
Six Simple Accessories To Improve Aerial Photo/Video Flights