This page contains affiliate links to Amazon. As an Amazon Associate I earn from qualifying purchases.
DJI drones like the Phantom series and Mavic series provide a flight simulator to practice flying with the drone's transmitter. This is a great way to learn how to fly the specific drone before your first flight. It also can be a good way to practice flying when you are unable to make an actual flight.
Steps To Start the DJI Flight Simulator
The following steps were written using the DJI Phantom 4 Pro V2. The other DJI drones like the Inspire or Mavic series will have the same or similar steps.
Make sure the propellers are not attached to the drone. The motors do not spin while flying in the simulator, but it is still the safest practice to to have the propellers disconnected in case the actual drone takes flight.
Connect and bind your transmitter, phone or tablet, and DJI drone like you are getting ready to fly.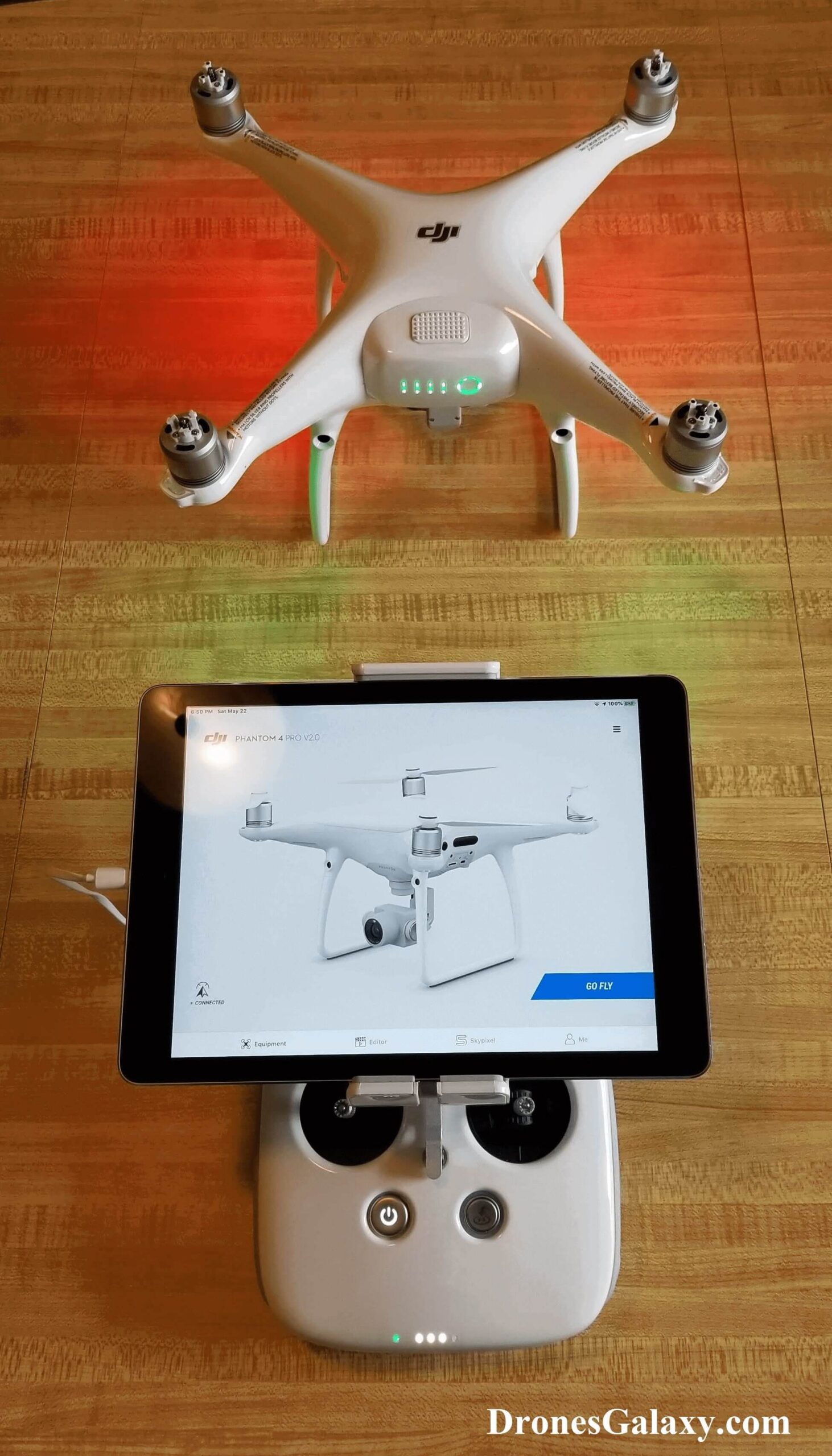 3. Open the DJI GO 4 App on your phone or tablet.
4. Tap the three lines at the top right corner as highlighted by the red circle in the screenshot below.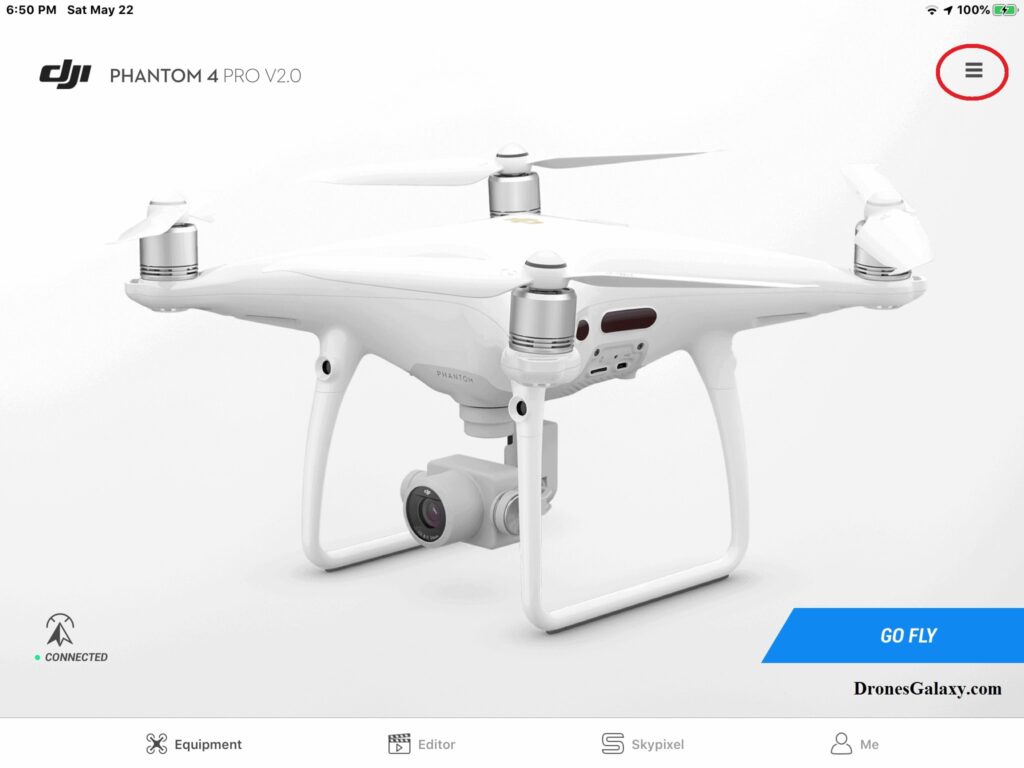 5. From the menu, tap Academy.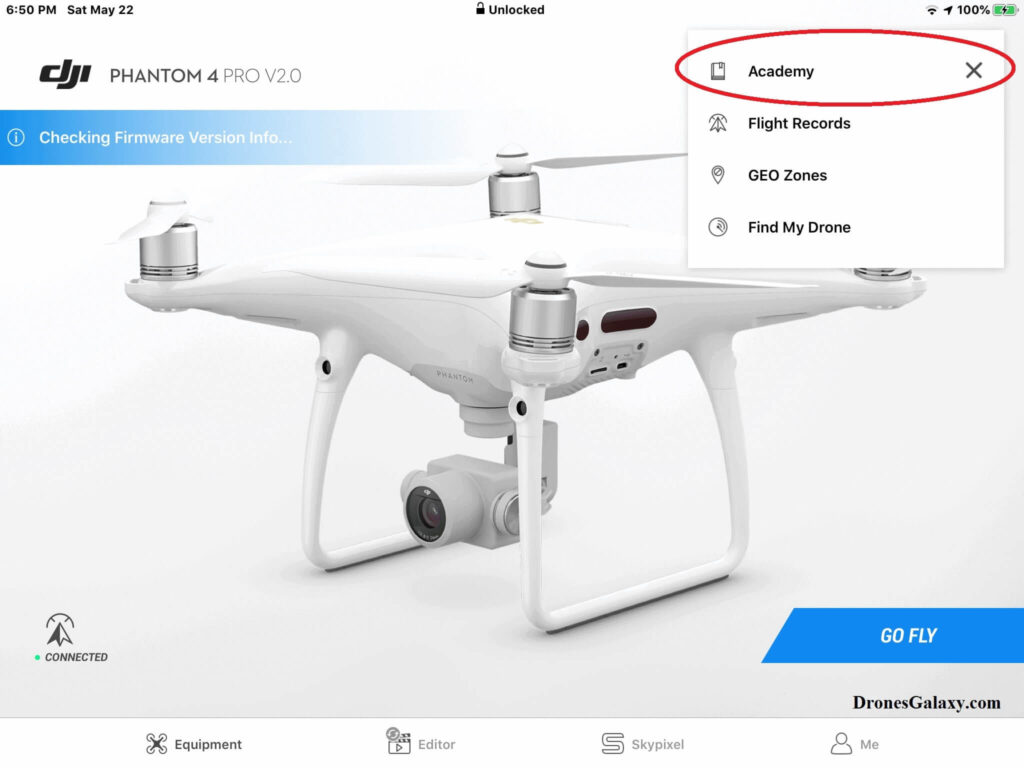 6. In the Academy, tap the Enter button under Flight Simulator.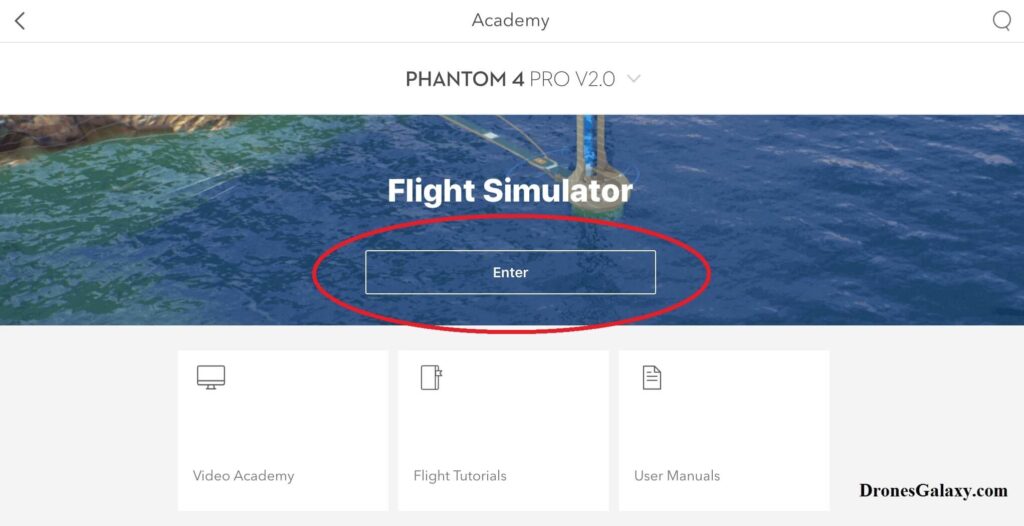 Flying In The DJI Flight Simulator
Flying in the simulator is similar to flying in real life. The left stick of the transmitter is used for altitude when pressing up or down. The left stick is also used for yaw to spin the drone by pushing the stick left or right. The right stick is used to fly forward or backwards or right or left.
Take Off
To take off, you can click the button on the left side of the screen that is a circle with an up arrow or turn both sticks of the transmitter to the bottom outside or bottom inside.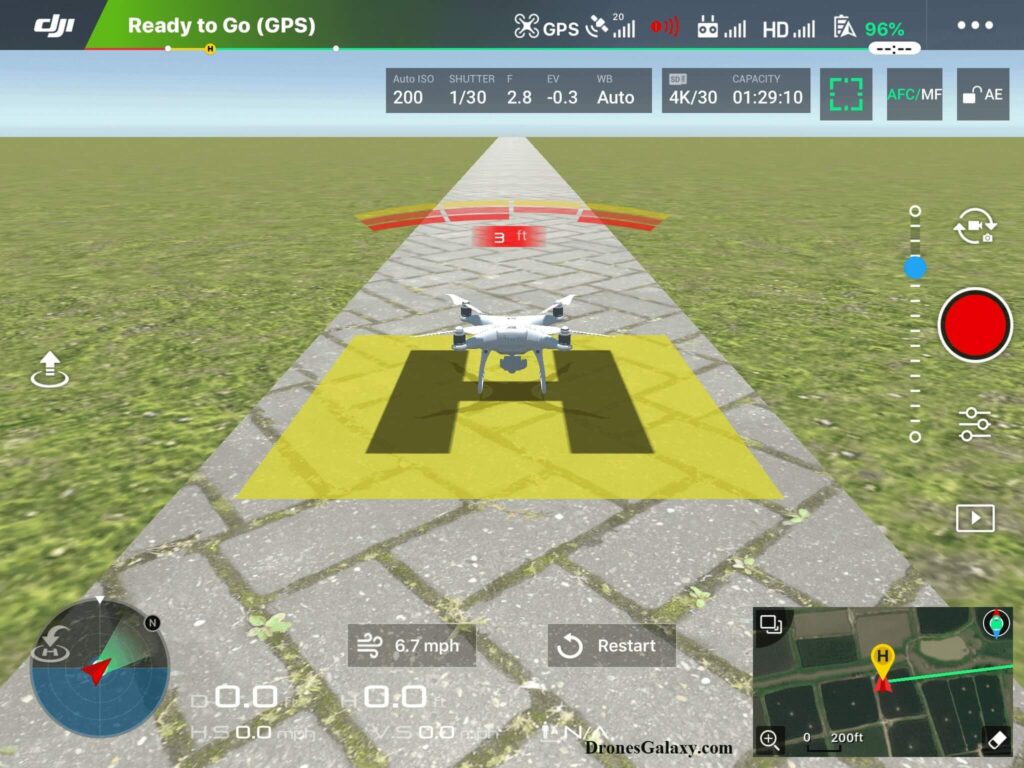 Flight
After take off you can practice flying various strategies to get a feel for flying such as flying backwards and forwards for pitch, flying left and right for roll, flying a square shape, and flying a figure eight.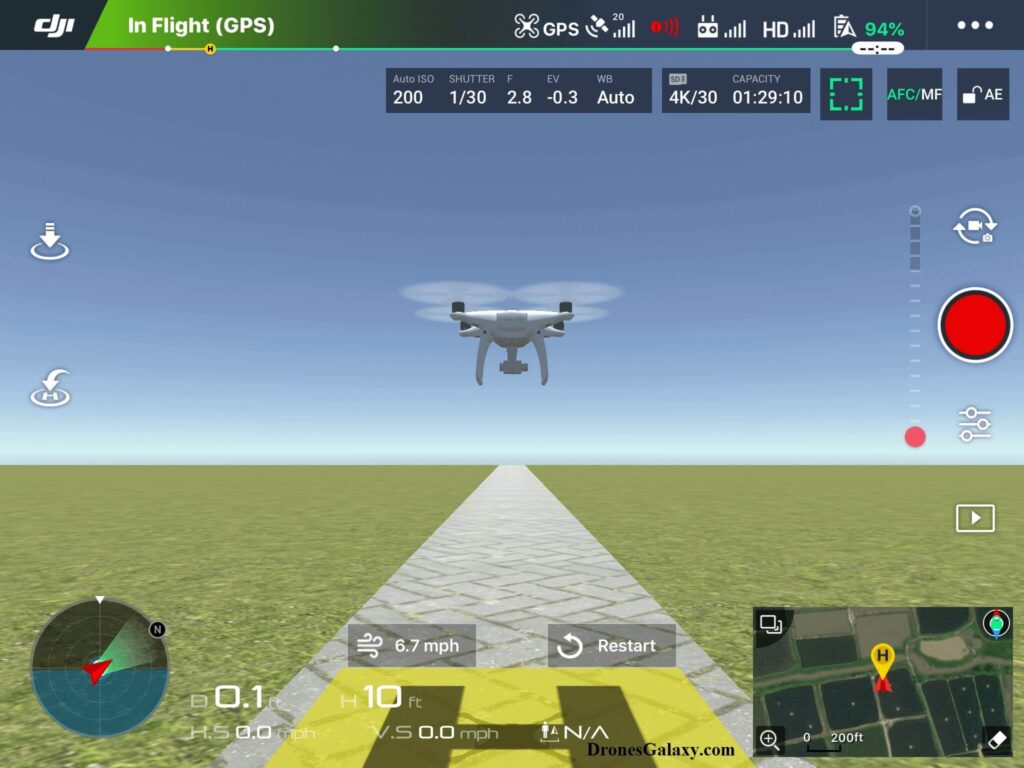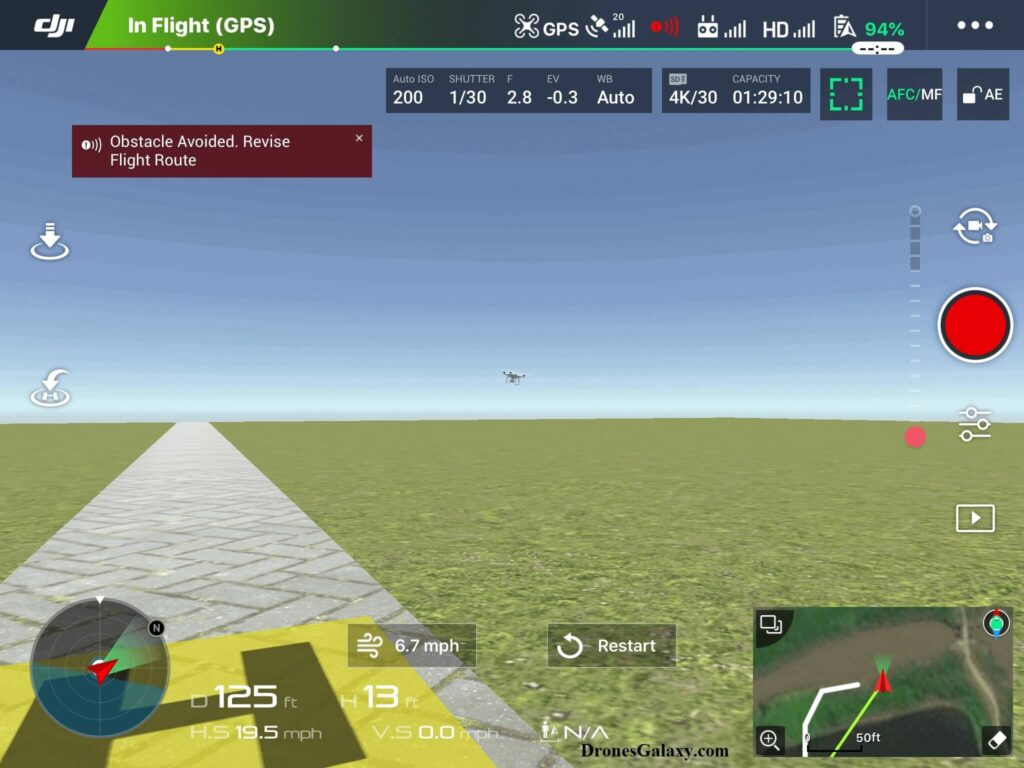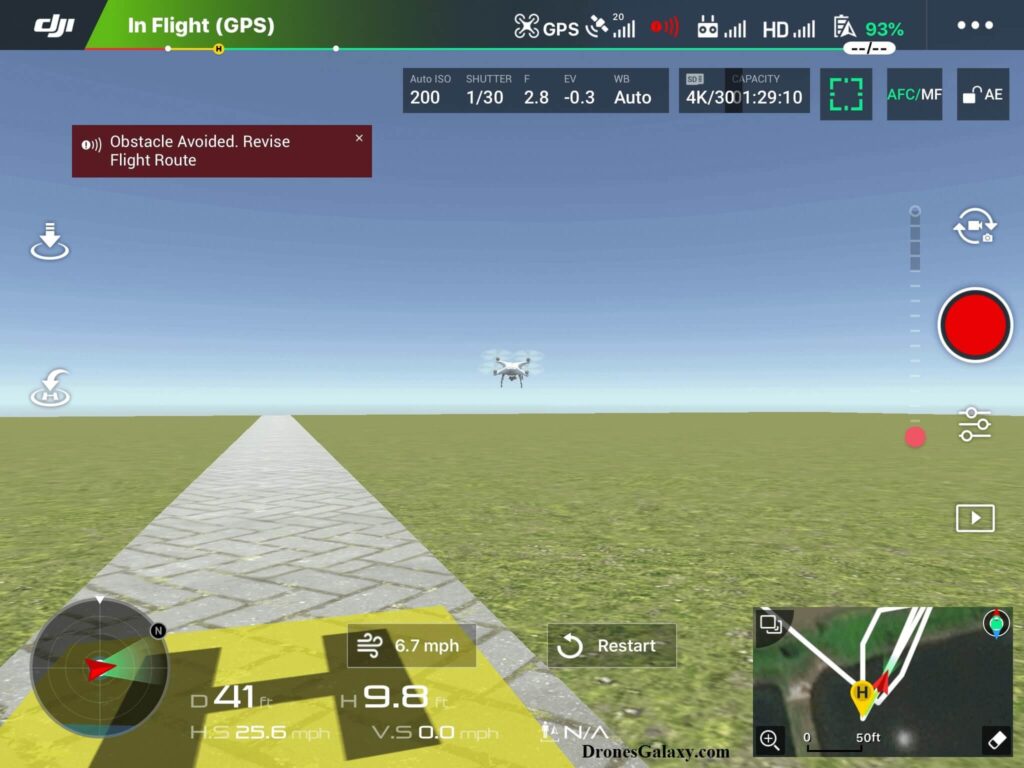 Restart
Clicking the Restart button on the bottom center will return the drone back to being landed at the home point.
Exiting the DJI Flight Simulator
To exit the DJI Flight Simulator, click the dji button on the top left corner that is highlighted with a red circle in the image below. This will open a confirmation menu to exit.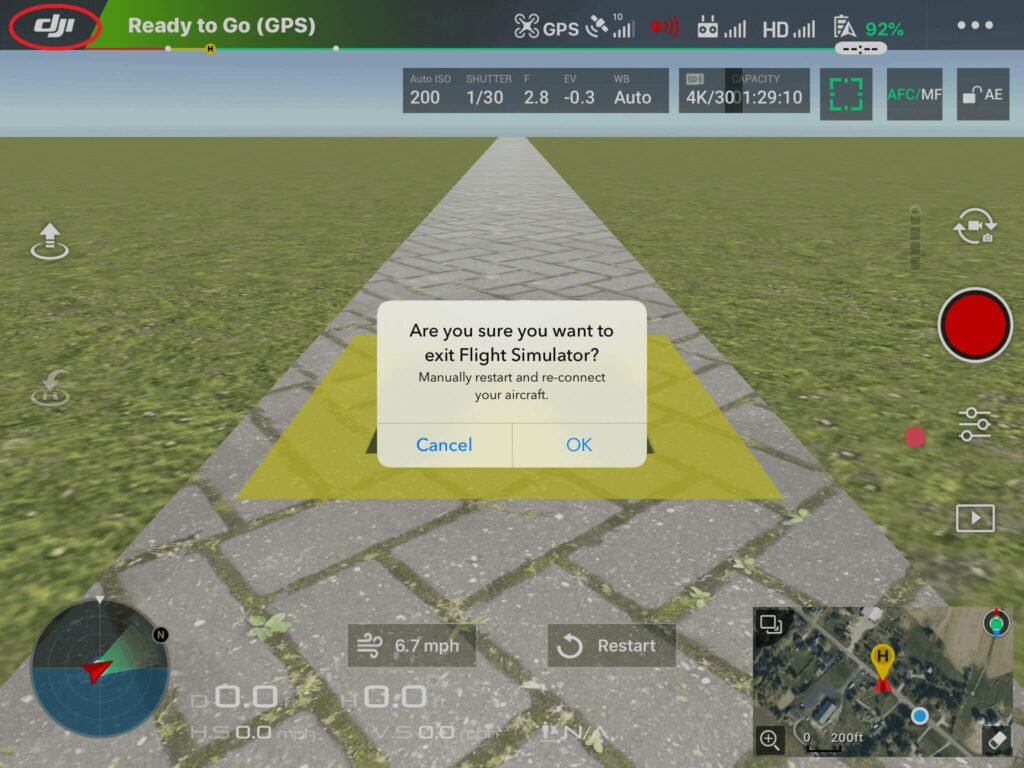 Conclusion
In the Academy section of the DJI GO App, there is a flight simulator that works with the transmitter of the DJI drone. Using this flight simulator is a great way to learn or practice flying your DJI drone.
---
Here are some more articles you may be interested in:
Review Of KINBON Drone Landing Pad
Review Of Smatree Phantom 4 Battery Charging Hub
Six Simple Accessories To Improve Aerial Photo/Video Flights